ICYMI: Ad fires back over CRTC appeal
In case you missed it: Postmedia will use the money from its sold printing facility to pay down debt, Instagram Stories releases usage stats one year in and Will & Grace get more episodes.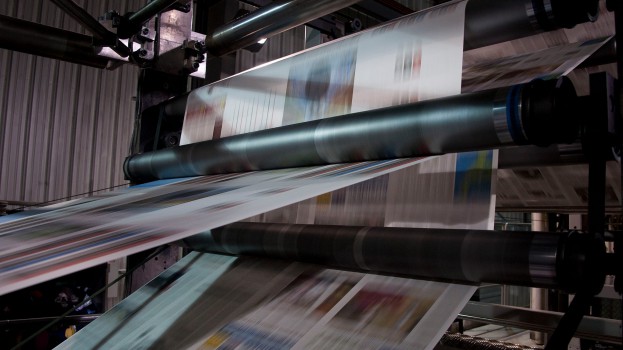 Postmedia sells printing facility to repay debt
Postmedia Network has announced the sale of a Toronto printing facility back to its owner for $30.5 million. The facility, located at 2250 Islington Ave., prints titles including the National Post, Toronto Sun and 24Hours Toronto. A representative from Postmedia confirmed that none of the printing will be changed as a result of the deal and that no jobs will be impacted. Postmedia will use the net proceeds from the sale for debt repayment. The deal is expected to close on or about Aug. 30, 2017.
Broadcasters hit back at CRTC appeal
Bell Media, Rogers Media and Corus Entertainment joined forces to take out a full-page ad in Ottawa's Hill Times earlier this week. The ad  – an open letter – fired back at the 19 industry organizations that urged the Canadian government to reject the CRTC's license renewal decisions for the various English-language television groups. The open letter, signed by Bell Media president Randy Lennox, Corus EVP and COO Barb Williams and Rogers Media president Rick Brace, challenged the June appeal. That appeal argued that the 5% spend declared for programs of national interest fails to ensure that programming provided by the Canadian broadcast system includes significant contribution from the independent production sector. In their rebuttal, the broadcasters argued that the renewal decisions will "increase the investments large media groups are required to make in English-language Canadian programming by more than $155 million over the next five years."
Instagram Stories, one year later
One year after Instagram launched its Snapchat-style Stories feature, the feature now boasts more than 250 million daily active users, globally. According to parent company Facebook, 50% of businesses on Instagram have produced a Story in the last month, while one in five organic (non-promoted) stories from businesses received a direct message. Instagram Stories are most commonly used by businesses to promote limited time deals, run contests, create tutorials and show behind-the-scenes content.
Reboot of Will & Grace gets second season
The rebooted Will & Grace has gotten a greenlight for a second season before the first new episodes from season one have even hit the air. That announcement was made on Thursday at the Television Critics Association press tour by NBC chairman Bob Greenblatt. In addition to a second season, the returning first season has been expanded to 16 episodes from 12. New episodes of Will & Grace return on Thursday, Sept. 28 at 9 p.m.