Rona climbs to the top: Media Monitors
The retailer made a big jump in Toronto and Montreal in the most recent radio ad tallies.
Rona made a major increase in radio ad buying in Toronto for the week of July 31 to Aug. 6, jumping to #1 from #44 on the latest Media Monitors chart.
The retailer was followed by Rogers Internet, which moved up to #2 from #5, and Ford, which jumped to #3 from #6.
Fido Internet and Spence Diamonds also climbed into the top five, jumping to #4 from #16 and #5 from #12, respectively.
In addition to jumping to the top of the chart in Toronto, Rona also bought the most radio advertising in Montreal, jumping to that city's top spot from #52 last week.
Entering the Montreal list at #2 was E!, followed by Dormez-vous, which climbed to #3 from #9.
Promotion for The Handmaid's Tale gained ground, moving up to #4 from #6. Tim Hortons lost one spot, dropping to #5 from #4, and closing out the top of the chart in Montreal.
Toronto:
By brand
By category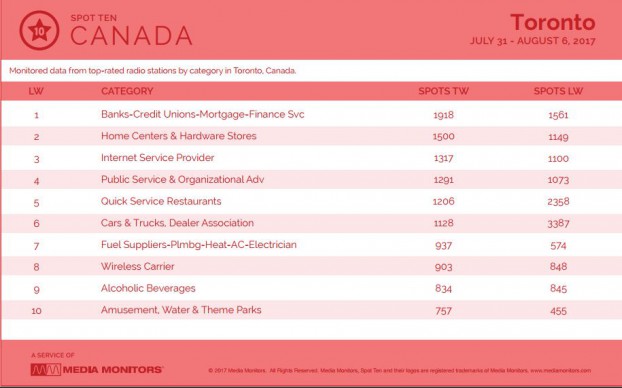 Montreal:
By brand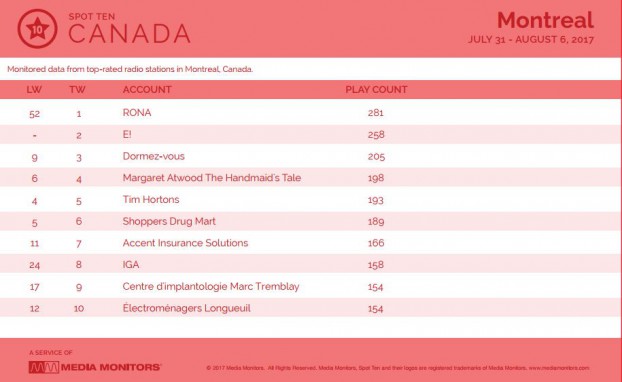 By category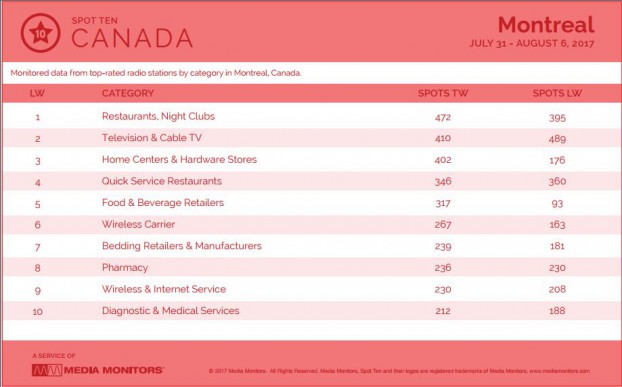 Image: Shutterstock