Facebook adds original video content with Watch
With its new platform, now available as a limited test in the U.S., the social media giant has unveiled more details on its original content strategy.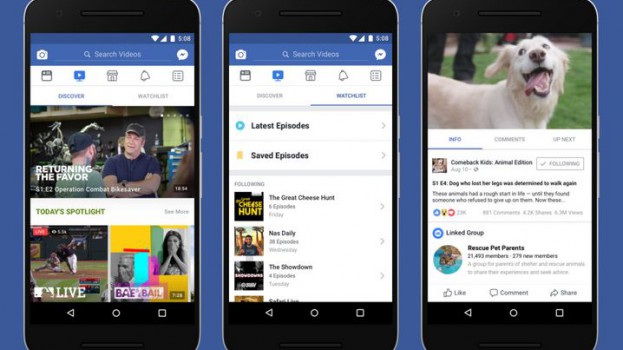 Global social networking platform Facebook has unveiled more details of its original content plans, with the launch of Watch, a new platform for shows.
Watch, which is rolling out as a limited test in the U.S. today (Aug. 10), will feature content produced by a range of media partners, including A&E, National Geographic and Hearst, among others.
In a blog post, director of product Daniel Danker said Watch will be available on mobile, desktop, laptop and via FB TV apps and will be comprised of original episodic programming, calling it "a platform for all creators and publishers to find an audience, build a community of passionate fans, and earn money for their work."
Facebook is currently working with a select group of publishers and creators who are making shows, its also funding some shows in an effort to "help seed the ecosystem." Content includes Bae or Bail from A&E, an unscripted series in which couples facing their fears see who sticks it out and who "bails"; Nat Geo's mini-doc series We're Wired That Way and Safari Live; and Tastemade's Kitchen Little, about kids who watch how-to cooking videos and then instruct professional chefs on how to make a dish.
The shows join a previously announced series with Mike Rowe (Returning the Favor, pictured), which Facebook funded, and a live game every week from Major League Baseball, among other projects.
In a separate blog post, Nick Grudin, VP of media partnerships, said, over time, creators will be able to monetize their shows through Ad Breaks or through branded content (if tagged as such). Ad Breaks, which are currently in beta testing, are up to 20 seconds long.
A representative from Facebook said there is currently no news regarding a potential Canadian rollout.
From Realscreen