District M eyes global expansion with rebrand
CMO Adrian Pike said even little details like switching from ".ca" to ".net" will help the Montreal company stand out on an international scale.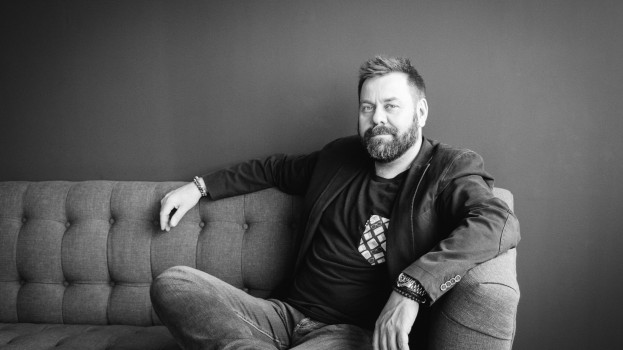 For Adrian Pike, the rebranding of ad tech company District M is about a lot more than just a new logo, website and slogan.
Pike, the CMO of the Montreal-headquartered company, told MiC the company has its sights distinctly set on the international stage, and nearly every move he made in the rebranding has that in mind.
Take the website. It features a new design (keeping Distict M's signature orange and yellow colours intact), but has also changed from a ".ca" extension to a ".net." Pike said ditching the localized extension will give District M more international appeal (it has a satellite office in New York and recently opened a new one in San Diego).
"As an individual, if I see something that's a local domain, I think, 'there's a good, small, local company.' Which is great if I'm looking for a plumber."
He said the reason for the international focus was rooted in two concepts. Firstly, the internet "knows no geographic boundaries." And secondly, it helps for both clients and publishers to know that an ad exchange has a scale that expands beyond just specific or niche markets.
District M also changed its logo to two arches (made from a lower-case "m") flipped to appear as a chain-link, which the company said gives it an image focused on unifying and linking parties — a similar logic that the company applied when it came up with its new slogan, "The fabric of advertising."
Pike's first goal when he was brought on board as CMO in May was to help the four-year-old company stand out in an increasingly crowded ad tech market with a more distinct brand identity while being more proactive with its marketing.
District M has doubled in staff in the last year, now up to 60 employees. Despite the international focus, most of the new employees have been in the Montreal office, according to Pike, with a particular focus on the marketing team.