Bell's first Quebec programming director readies for radio fight
Martin Tremblay's says winning the Montreal radio market will be accomplished by modernizing its contemporary format.
Martin Tremblay was named regional programming director of Bell Media Radio in Quebec on Tuesday — and he already has a clear goal in mind: climbing the audience share ladder past competitor Cogeco. "We want to grab the crowd that is listening to Rhythme FM, and quickly — like, within the next 100 days," Tremblay told MiC.
Tremblay will oversee the development of the media company's French-language radio stations in the province, as well as programming for Virgin Montreal. Bell Media's main chain of Francophone radio stations is Rouge FM, and Tremblay told MiC he has his work cut out for him. "We are not number-one in Montreal and we know that," he said.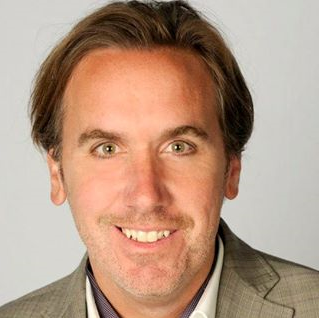 According to the most recent Numeris topline report, Rhythme FM doubled Rouge's AMA (26,200 12+ to Rouge's 12,700) and audience share (15% to 7.3%). Rhythme and Rouge are second and third in the market, respectively. Another Cogeco station, 98.5 FM, boasts the highest share (22%), but it mostly serves as a news and talk station, whereas Rhythme covers the adult contemporary category.
Rouge FM has also operated in this category for the past seven years. "The plan at the time of the rebrand was to be a hot adult contemporary station," said Tremblay. "A station you can listen to at work, targeting female 30 to 44, with a bulls' eye on female age 35, with a little bit of current music, a little bit of 80s," he said.
However, the station's numbers had dipped slightly in those seven years, and the plan was changed.
"We're now keeping that female 30 to 40 [listener], with a plan to be a lot more modern and fun. No more 80s, because the 80s aren't cool anymore, but maybe a bit of the 90s because that is a pivotal time for the millennial listener."
While the primary goal to make the station more ad-friendly is to scoop up that 30 to 40 audience quickly, Tremblay also said the station's ad model will hopefully give it strength. He said during the afternoon drive show and some weekend shows, 30-second spots are available simultaneously across the Rouge network. "For example, you can have a spot that would air a McDonalds ad, and it would air on all stations at the same time — it's a very strong product in my view."
Tremblay has previously worked in programming positions with Bell Media and Astral Media in Montreal and Toronto. He left in 2014 to found the consulting company Oumf Communications.
The regional programming director position is new for Bell Media, which also recently created similar roles in Ontario and British Columbia.