Clear Channel acquired by Branded Cities Network
President Adam Butterworth says the new ownership allows Clear Channel to zero in on more rapid growth and geographic expansion.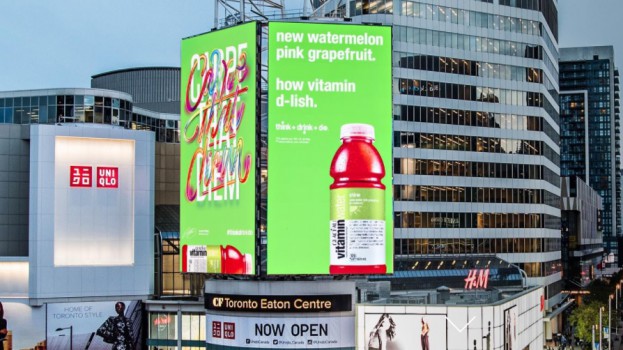 American out-of-home media company Branded Cities Network (BCN) has fully acquired Clear Channel Outdoor Canada.
BCN, which previously owned a 49.009% stake in Clear Channel, made official its acquisition of the remaining 50.001% on Aug. 15, becoming the sole owner of the OOH network.
Vaibhav Gupta, EVP and COO of BCN, said the phase-out of the Clear Channel name will begin immediately and it will likely be removed from all its properties within the next three months.
According to Adam Butterworth — whose title shifts from president of Clear Channel to president of Canada for BCN – no personnel changes are expected within the Canadian operation, which is home to 37 employees. "This isn't a consolidation play," he told MiC. "No company ever cut itself to growth." He added that as the joint venture preps for more growth across the country over the next 12 months, there may even be more hiring on the Canadian side.
According to Gupta, the acquisition was strictly a growth play. "We've been in the U.S. for the last nine or 10 years, and we are prolific [there]," he said. "We are in large iconic sites like Time's Square and the Sunset Strip. But this allows us to utilize best of breed, whether it's sales, marketing, real estate… in a new market."
Butterworth's said the size and strength of BCN (which is owned by parent company EL Media) changes his Canadian organization's strategic focus to zero-in on more rapid growth and geographic expansion.
Prior to the acquisition, BCN's network was comprised of approximately 2,600 faces, while Clear Channel's was just under 2,900. According to Butterworth, 40% of Clear Channel's revenue came from digital.