Cord-cutting slowed for first half of 2017: report
Boon Dog's numbers show that Canada's BDUs lost 22% fewer customers in Q1 and Q2, but it may not be part of a larger trend.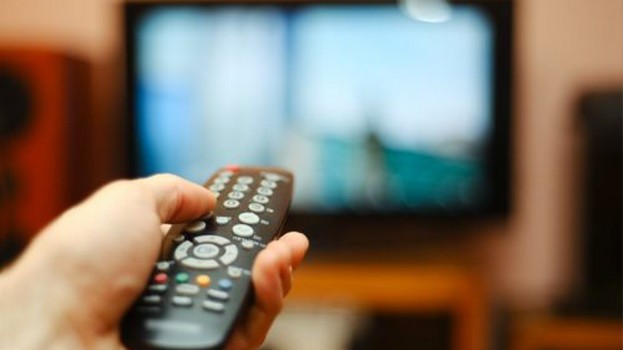 The latest numbers from Ottawa research firm Boon Dog Professional Services show that Canadians are still cutting the cord, but the rate of cord-cutting itself has slowed.
Boon Dog's research found that Canada's publicly traded television service providers lost a total of 100,931 customers in the first six months of 2017 — but that's 22% fewer than the customers lost in the same period of 2016 (128,961).
So is that a sign of a larger trend? Mario Mota, partner at Boon Dog, told MiC that the pattern for cord-cutting in the last four years has mostly been one of acceleration.
But when breaking down individual company data, Mota said it may not be an industry-wide trend. "[The slow-down] is largely because of Shaw's BlueSky TV," he said, referring to the new IPTV that includes voice command and advanced search features. Those gains skewed what otherwise were typical loss numbers.
Indeed, Shaw reported a net addition of 1,364 customers in the first six months, while Shaw Direct reported 1,952 new customers. The only other provider to post gains was Telus, with 11,000 new customers.
Most of the losses for each BDU were on par with the previous year's. Rogers posted a net loss of 49,000 for the two quarters, the exact same as Q1 and Q2 2016. Vidéotron lost 34,200, down slightly from 39,400 in the first six months of 2016. Cogeco lost 11,154, down slightly from 13,952. Telus had gained 11,000 new customers, although that was down from its gain in the first half of 2016, which was 24,000 (this gain was due largely to a number of wholesale satellite TV subscribers sold from BCE to Telus).
The only other anomaly was BCE, which posted a net loss of 20,893 in Q1 and Q2 2017. During the same period of 2016, BCE technically posted net growth of 17,185 subscribers, however Mota said the number had been altered to retroactively to include customers from Manitoba Telecom Services, which it acquired in early 2017 (Mota presented the info in this format to provide a more direct comparison between the 2016 and 2017 totals).
While Mota said it was interesting that this was the first period that showed a possible leveling out of cord-cutting, he added that it may not be time to exhale a sigh of relief just yet. "There's the old saying 'a quarter doesn't make a trend.' Well, two quarters don't really make a trend either," he said.
But, he said, with Rogers set to launch its own IPTV service in 2018, he wants to keep an eye on the market. "It's too early to say if we've turned a corner, but it's definitely something we want to watch."