GroupM updates viewability standards for mobile age
With mobile consumption habits now in mind, the WPP agency has declared that a video no longer needs sound - or to be user-initiated - to be counted as viewable.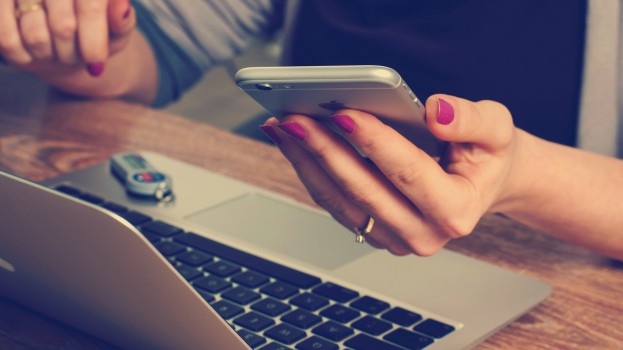 GroupM has issued an update to the digital viewability standards it first introduced in 2015 to better account for the changing way consumers perceive  content on mobile screens.
The WPP agency, which operates more than 400 agency outposts worldwide including Mindshare, Mediacom, Xaxis and the soon-to-merge MEC and Maxus, has added the following changes to its standards:
For display advertising, 100% of the ad's pixels must be onscreen for at least one second for the view to count (previously, there was no minimum time)
For social, outstream and in-feed video, at least 50% of the video must be viewed while 100% of the pixels are on screen, but the ad can be auto-played and sound is optional (previously, the video had to be user-initiated and have the sound on)
The standard for mid-roll and pre-roll has remained the same, with at least 50% of the video viewed with 100% of the pixels on-screen, with sound on.
John Montgomery, EVP of brand safety with GroupM Worldwide, told MiC that GroupM's original standards were established in an age when desktop was still a big part of the equation. Now, he said, that's all changed, and GroupM wants to catch up.
For example, adding the minimum time to display ads was done because of the speed at which people scroll through content on their mobile devices ("We often say the thumb is faster than the mouse," he said).
Social video was the biggest change. Montgomery said that in 2017, to require a video to be user-initiated with sound on to count as a view just isn't realistic.
"By the very nature of social video, our previous standard invalidated almost any form of it," he said. And while he said that allowing auto-played and muted videos to be counted as viewable may prompt some argument, he said advertisers have already been adapting to the nature of mobile social media consumption.
"Advertisers are now making ads that work with the sound off… if there's a celebrity spokesperson, they may appear in the first half of the video. They've adapted to the changing standards," he said.
He said that across the industry, the definition of viewability can still vary quite a bit in different discussions, and advertisers are learning as they go. "I think we realized a long time ago that social video is nothing like television," he said. "[But] there are so many different types of social videos that it is really difficult to compare them."
He said GroupM will continue to investigate if the 50% view-length for social video is the appropriate amount of time and that the standard may be updated in the future.
According to Montgomery, when GroupM first introduced its viewability standards, only 18% of global videos fell within those guidelines. However, he said, within 18 months, 55% were considered valid.
Photo by William Iven, courtesy of Unsplash