People Moves: Groupe V, Abacus and Sportsnet
A director jumps from Quebecor, a former NHL goalie steps behind the mic and more.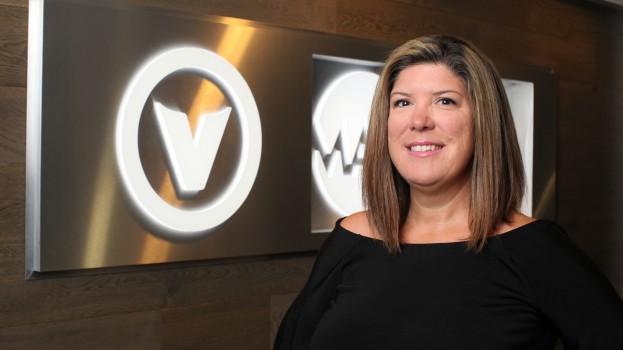 Isabelle Legris moves from Quebecor to Groupe V
After seven years at Quebecor, Isabelle Legris (pictured above) has moved to Groupe V Media where she will serve as senior director of sales strategies. She will officially assume the role Aug. 21 and report to Marc Giguère, VP and CRO of Groupe V. In her role, Legris will develop business and growth strategies for the media company as well as overseeing its internal representation team. Before her tenure as director of media creativity at Quebecor, Legris held various position at Astral Radio, Starmédia and MusiquePlus.
Abacus adds three new managers
Three new employees have joined digital media and marketing agency Abacus. Ross Walsh, former social advertising manager with PHD Canada, has taken on the role of senior manager of performance marketing, in which he will focus on optimizing Facebook ad accounts. Christian Khan has also become senior manager of performance marketing following positions with Acuity Ads, MY3D Agency and Media Experts. Lastly, Amanda Desouza, who previously worked in a marketing role at CBRE, will become the agency's community manager, where she will focus on Abacus's own marketing and development efforts by leading PR, social media and internal marketing initiatives.
More new talent at Sportsnet 650
As Rogers Media preps for the launch of its new Vancouver sports radio property, Sportsnet 650, it has made another addition to its on-air talent roster. The station, which holds the exclusive radio rights to Canucks hockey games, has named Brendan Batchelor and Corey Hirsch its official commentators for the games. Batchelor, who will deliver play-by-play of the games, got his start at Vancouver's Team 1040 as an announcer and has served as a play-by-play broadcaster for the Surrey Eagles and the Vancouver Giants. Hirsch, a former Canucks goaltender (who also served stints with the New York Rangers and the Canadian Men's Olympic team) will provide colour commentary. Sportsnet 650 will officially take over the dial from a former oldies station in September.