ACA, IAB echo media warnings over food ad regulation
Industry groups predict an exodus of media dollars if current food advertising proposals remain unchanged.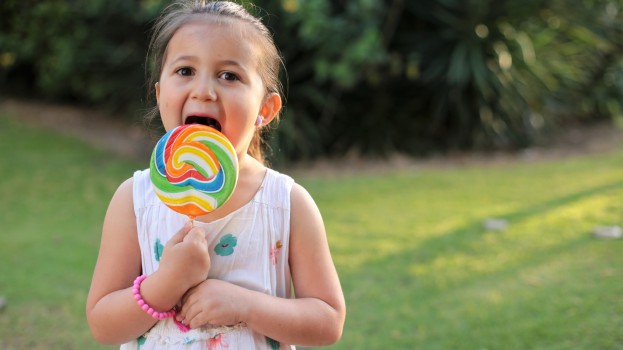 Broadcasters are sounding warning bells about the effect proposed food advertising regulations could have on Canada's media business, but they aren't the only ones. The Association of Canadian Advertisers (ACA) and Interactive Advertising Bureau of Canada (IAB Canada) likewise made submissions to Health Canada's public consultation on restricting food marketing to Canadians under age 17.
"If the objective is to encourage advertisers to abandon Canadian broadcasters and digital platforms, it is likely to succeed," the ACA wrote in its submission to the consultation, which closed on Aug. 14.
Health Canada's proposal seeks to set clearer boundaries to define what constitutes unhealthy food for advertising purposes, taking aim at products with at least 5% the recommended daily value of saturated fat, sugar or sodium. It could include everything from fries, cheese and soda to granola bars,  juice and bagels.
It also wants to ban TV advertising of such products during certain hours:  6 a.m. to 9 a.m. and 3 p.m. to 9 p.m. on weekdays, and from 6 a.m. to 9 p.m. on weekends. Restrictions would also apply online, barring marketing on "websites, platforms and apps that are popular with children, even when these digital channels are intended for adults as well."
In its submission, the ACA said it would be very hard to find a major internet site that's popular with adults but not 16-year-olds, and that such a move would restrict advertising on the largest digital platforms – Facebook and Google (including YouTube).
"An advertising ban by this definition has the potential to lump in nearly all food ad impressions running on the internet and is so broadly drafted that it appears to assert extraterritorial reach over foreign content, well beyond Canada's jurisdiction," the ACA wrote.
The result, the group says, could be advertisers abandoning Canadian platforms at significant cost: an estimated $366 million annually for television and $590 million online. (The ACA based its numbers on the amount spent on food advertising and the percentage of ads that would be banned under the proposal.)
For its part, the IAB submission warned that the government's proposal was "technically unrealistic" and "commercially catastrophic."
"The borderless nature of the internet will continue to expose Canadians of all ages to food and beverage marketing on websites, platforms and apps that are not based in Canada and cannot be effectively regulated in our jurisdiction, which reduces the proposal to one that has a devastating financial impact on Canada's online advertising sector without any meaningful impact," the organization's submission said.
The damage to online publishers would filter down to creative and media agencies, the IAB contended, as global food and beverage companies would move their online ad spending outside of Canada.
The Cancon question
Ron Lund, president and CEO of the ACA, said Health Canada's proposal is at odds with the federal government's recent decision to send a group license renewal decision back to the CRTC on the grounds that it would decrease spending on Canadian content.
The marketing restrictions would take money out of the Canadian broadcast system, Lund said in an interview, just as the feds seek to ensure the opposite. "There's just absolutely a misalignment of objectives here."
Lund expressed frustration at a consultation he says already assumed certain outcomes.
"We really would beg the minister and her officials in Health Canada to sit down with industry to craft a policy that not only satisfied its objectives but doesn't really decimate the Canadian food and beverage industry. We need to have a dialogue and not communicate through polls on a site you have to paste your answers into," he said, referring to the consultation's online submission forms.
Reports in the federal lobbyist registry show the ACA has been communicating with the government beyond to the consultation process. A consultant registered to lobby on regulations around marketing to children from Global Public Affairs has reported a number of meetings with Health Minister Jane Philpott's senior policy adviser, as well as senior ministerial advisers at Finance and Heritage Canada.
Lund said the government has been willing to hear its case in those meetings, but that the industry had "absolutely zero input" on Health Canada's consultation and the way the questions were posed.
Philpott spoke about industry's role when she announced the overhaul to the Canada Food Guide last October, the CBC reported. "I think it's only fair for the people who are selling food to be able to have opportunity to comment in terms of what the impact might be on them," she said. "But they will not have impact on the advice given in the guide."
A Health Canada spokesperson previously said it had engaged the media and advertising industry at various points and would consult stakeholders again in 2018 after draft regulations are published.
Photo by Ari Sherbill on Unsplash