Rogers buys the top: Media Monitors
The telco was the only returning brand in the Toronto top five for the week of August 14 to 20, 2017.
Rogers jumped to the top of the Toronto radio buying chart for the week of August 14 to 20, according to the latest Media Monitors report. The telco jumped to the top spot from #11 the previous week.
Apart from Rogers, the top of the Toronto Media Monitors chart was otherwise all new for the week. The Honda Dealer Association was new at #2, Fido Solutions joined the chart at #3, Acura joined at #4 and Virgin Mobile at #5.
In Montreal, it was Bell making the big jump to #1 from #54.
Trevi Pools joined the list at #2, while last week's leader RONA dropped to #3 from #1.
Virgin Mobile jumped to #4 from #88. Last week's #2 buyer in the city, CraveTV, moved to #5 in the latest report.
 Toronto:
By brand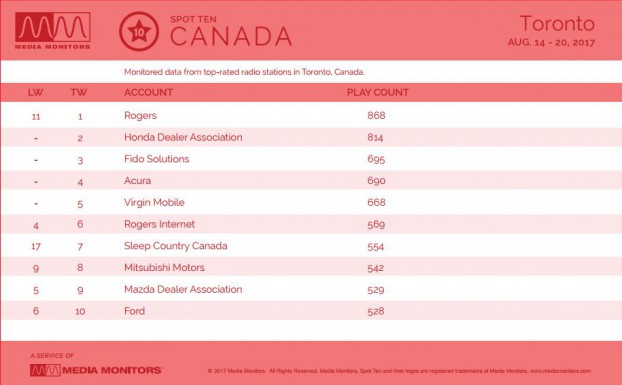 By category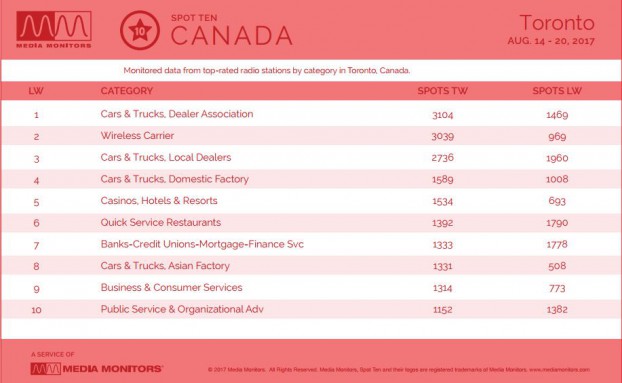 Montreal:
By brand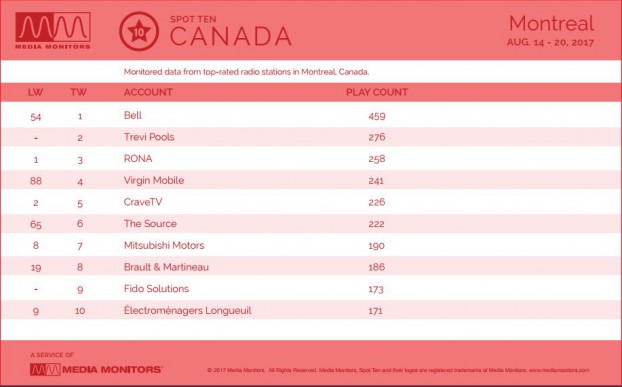 By category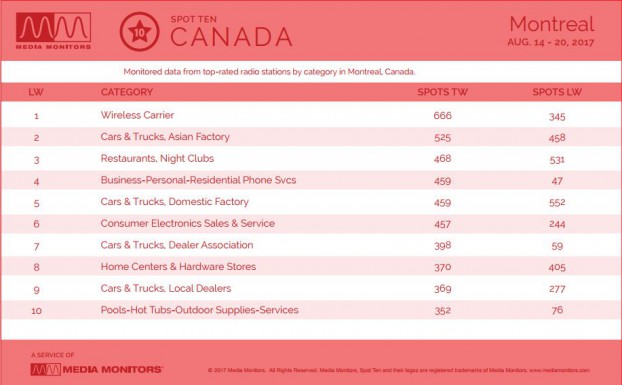 Image: Shutterstock