Rory Capern departs Twitter
The social media company is searching for a new managing director in Canada.
Twitter Canada is searching for a new managing director with news that Rory Capern has departed the company.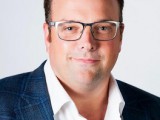 Capern joined Twitter Canada at the start of 2016, taking over the post from the inaugural country lead, Kirstine Stwart, when she was promoted to a North American role at the company in 2014. (Stewart has also since left the company, and currently works as CSO at Diply.)
A representative from Twitter Canada said that head of agency development Leanne Gibson will be taking over as interim managing director.
The representative also said a search is already underway for a new managing director and a job posting for the position will go live in the next couple weeks. This move isn't associated with any other changes at the company.
Capern aptly confirmed his departure on Twitter and said he is "looking forward to what's next."