Stella Artois, Fiji Water join Fashion Week as sponsors
Sponsors will play to a crowd of designers, journalists and style enthusiasts at the revamped event.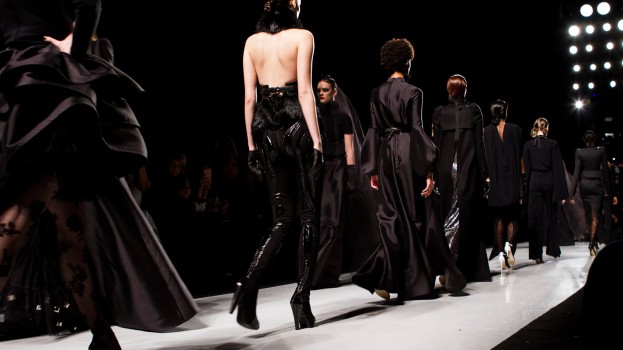 The first edition of Toronto Fashion Week since it was acquired by Toronto developer Peter Freed has unveiled its inaugural sponsors for the event.
Holt Renfrew, Stella Artois, Grey Goose Vodka, Impact Kitchen and Fiji Water will all be part of the three-day event (which takes place Sept. 5 to 7 in Toronto's upscale Yorkville neighbourhood) that will play host to Canadian and international designers, fashion journalists, influencers and style enthusiasts.
According to Carolyn Quinn, executive director of Toronto Fashion Week, 10,000 people are expected to attend.
The activations will range in their function. Some, such as Impact Kitchen and Fiji, will provide their products for guests. Others will present in a more experiential fashion, such as Holt Renfrew, which will co-host a private cocktail event to screen the documentary Franca: Chaos and Creation. Grey Goose will be activating by rolling out a line of cocktails designed exclusively for Toronto Fashion Week.
Besides touchpoints at the event, sponsors will also advertise and host content on Toronto Fashion Week's website and social media properties.
While all of the brand sponsors are technically "new" to the revamped Toronto Fashion Week, Stella Artois and Fiji Water hadn't been part of the previous iteration. Founding partners also include Yorkville Village, Hill & Gertner and The Hazelton Hotel, with the Bloor-Yorkville BIA serving as the official community partner."Our biggest challenge has been ensuring we are differentiating the new, reimagined Toronto Fashion Week from its iterations under previous ownership," Quinn told MiC.
She said the new line-up of sponsors (as well as festival content) will provide a more global lens into fashion while still staying true to the festival's Canadian roots. The festival will also include more music, art and culture on top of the fashion focus. Other events include a Q&A session with fashion icon Francesco Carrazzoni hosted by Vogue arts editor Mark Guiducci and an exhibit by photographer and artist David Drebin.