City sets Bad Blood debut
The Rogers Media-owned channel will also host a special event screening of the series at Fan Expo Canada.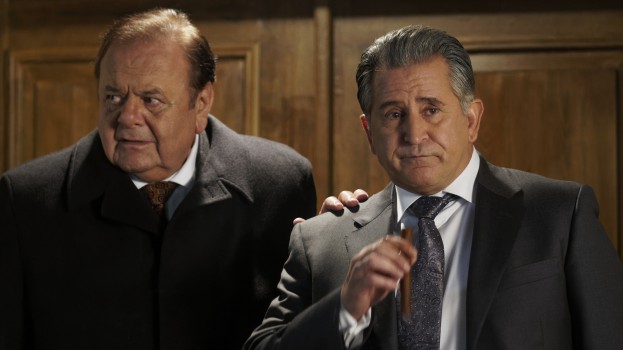 City has set the broadcast premiere for its six-part original series Bad Blood. 
The new drama will debut on Canadian TV screens on Thursday Sept. 21 at 8 p.m.
Before making its way to television though, the hour-long series will premiere at Fan Expo Canada in Toronto on Sept. 1.
The special event screening will be followed by a live Q&A with executive producer Mark Montefiore, series stars Tony Nappo (Shoot the Messenger) and Maxim Roy (Shadowhunters), along with authors of the book and inspiration for the series, Business or Blood: Mafia Boss Vito Rizzuto's Last War, Peter Edwards and Antonio Nicaso.
Rogers Media-owned City will also premiere its new live-action comedy Ghosted at Fan Expo Canada on Sept. 1, followed by a Q&A with star Craig Robinson (The Office). An extended clip of City's The Orville, a new Star Trek send-up from Family Guy creator Seth MacFarlane, will open the show.
The Orville is set for a Sunday, Sept. 10 debut at 8 p.m. Ghosted will have its broadcast premiere on Sunday Oct. 1 at 8:30 p.m.
From Playback Daily