Evan Solomon is Bell Media's newest radio headliner
The longtime political journalist will host a new national daily news show, airing daily from Victoria to Montreal.
Longtime political journalist Evan Solomon will once again headline his own radio program, taking the lead on a new national daily show with Bell Media Radio talk stations.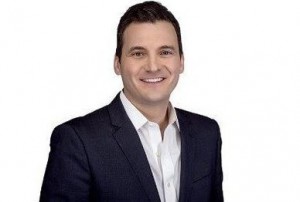 The Evan Solomon Show will air weekdays beginning Sept. 5 at 2 p.m. ET/11 a.m. PT. The nationally focused program will feature Solomon conducting in-depth interviews with newsmakers from Canada and abroad. The program will also involve listeners, encouraging input through calls, emails, texts and social media.
The show will air on eight different stations from Victoria to Montreal, including the three Ontario Newstalk stations.
Solomon first joined Bell Media in early 2016 as the host of 580 CFRA's News Talk Radio's Ottawa Now, following a brief stint with SiriusXM. Since joining Bell Media, he has been promoted to become the media company's first-ever national affairs specialist for radio stations. He was dismissed by the CBC in 2015 after allegations surfaced that Solomon had been taking commission payments from guests for art deals.
Solomon also hosts CTV's Question Period on Sunday mornings. That program will return to air Sept. 10.