Twitter reveals most tweet-worthy shows in Canada
The social media company has taken a deep-dive into how Canadians use the platform when in front of the tube — and what window advertisers have to reach them while they're at it.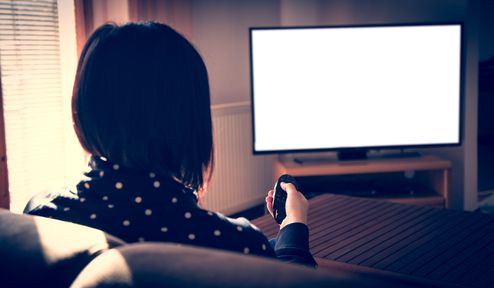 Twitter Canada has released its first-ever study of what Canadian users' tweet habits are when they're in front of the tube.
According to Twitter's research, nearly three-quarters (71%) of Canadian Twitter users reported using the platform while watching TV, which translates to eight million Canadians. Alyson Gausby, head of research at Twitter Canada, said the most surprising thing about the research wasn't just how much people were tweeting, but when they were tweeting.
A total of 67% reported tweeting about TV while the show was on, and 50% continued tweeting after the show was over (and 33% tweet before the show), giving advertisers a greater chance to reach fans.
The most tweeted-about shows in Canada, according to Twitter's research, ranged across all genres, from reality to dramas and soap operas. Between April 2016 and May 2017, Game of Thrones was the most tweeted-about show in Canada, followed by Big Brother, Saturday Night Live and Grey's Anatomy. The most-discussed Canadian original on the platform was Big Brother Canada. Other popular programs on the social media site were General Hospital, The Young and the Restless, The Simpsons and The Late Show With Stephen Colbert.
While the youngest of Twitter users (18 to 24) had the highest rate of tweeting during TV shows (81% said they used it while watching TV), older groups had high rates of usage as well. The next-most engaged age groups during TV were 35 to 54-year-olds (72%) and those 55 and older (55%).
Some respondents also said Twitter helped them decide what to watch (35%), while 41% said it made TV feel more interactive. Gausby said that these outlooks can be — and have been — capitalized upon by networks. For examples, earlier this year, she said, Sportsnet used Twitter to execute its "Capture the Cup" contest, with a different hashtag appearing onscreen every night. Those who posted the hashtag were entered into a contest to win tickets to the Stanley Cup Final.
Second-screening has crept more into broadcasters' strategies over the years — Quebec network TVA said social initiatives it integrated into shows like La voix and La relevé made a significant impact on ratings in 2016, while City's summer game show Beat Shazam was designed to include second-screening components for viewers to feel like they're playing along at home.
The study also said 75% of Canadians are either searching for conversations or actively participating in conversations about shows on Twitter. Gausby said targeting these hashtags is especially useful when it comes to advertising around shows that can't technically be advertised around (such as Netflix shows, or specialty hits like Game of Thrones).

Twitter worked with Toronto-based Fuse Insights for all quantitative and qualititative research, studying 1,800 Canadians (both users of Twitter and non-users). The quantitative phase was followed up with in-depth user interviews.