Beforeifly flies into market with TIFF sponsorship
The Canadian travel company is using VR at the festival to attract an international crowd to its services.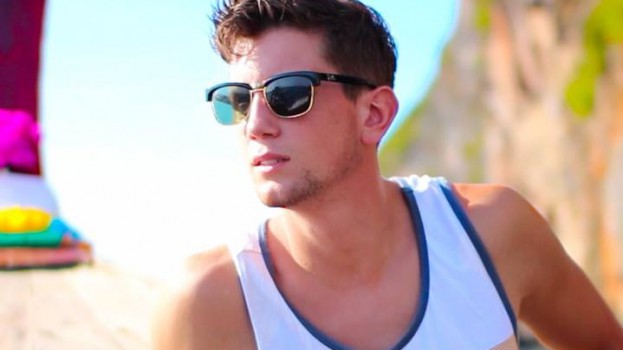 New Canadian travel company Beforeifly's first campaign is poised for takeoff in the Canadian marketplace, and the company is taking it to the streets — Festival Street.
The company's first-ever media spend is centered largely around a sponsorship at the Toronto International Film Festival, where it's partnered with VR company Metavrse to host a travel-themed virtual reality booth at the festival's experiential street level event. Participants can have their picture taken at the booth and submit it to Beforeifly online for a chance to win a four-day trip to Banff. The winner of the contest will be announced online at the end of September.
Alisia Apostolou, senior brand marketing manager at Beforeifly, admitted that TIFF sponsorships come with a hefty price tag, but the heavy foot traffic and international appeal of the festival made it the ideal spot for a kick-off promotion.
"We like the idea of being a Canadian company at a Canadian film festival, but at the same time, there's a global reach, which is appropriate for a travel company," she told MiC.
Beforeifly will also promote the activation through an influencer campaign with Canadian travel vlogger Christian Leblanc (who boasts 373,000 subscribers on YouTube), who will produce a 30-second and 15-second spot promoting the activation and contest, and will post social content for Beforeifly across his Facebook and Instagram channels. It will also promote through boosted social, pre-roll and search.
Beforeifly began as a travel app to provide services to vacationing Canadians like weather and currency info without the use of data. It then expanded to include finding rates for airfare. It launched its website publicly in June and will open its first physical office later this fall. The opening of the incoming Beforeifly bricks-and-mortar location in Hamilton will also be advertised in the Hamilton Spectator.
Apostolou said travel is a mass appeal vertical — boomers, millennials and Gen X all have an interest in travel, although they all have different values when it comes to travel, so she said the media needed to speak to all of those groups.
For example, she said, millennials tend to prefer more experiential travel. "They travel less often, but it's on a grander scale," she said. For those millennials, she said, Leblanc's social content will be key. For Gen X and boomers, she said the TIFF association and the contest will likely be the bigger draw.
Media buying for the campaign was conducted by the Yellow Pages. Beforeifly also worked with MD Media on PR and influencer relations, as well as Design Thinking Agency on creative.
Pictured: Christian Leblanc