MEC and Maxus to become Wavemaker
The former moniker of a specialized content division expands to cover the 8,500-employee media division.
The next phase of WPP's Maxus/MEC merger has been revealed with news that the combined agency will be called Wavemaker.
GroupM didn't go far to come up with the new name. MEC launched a specialized content division called Wavemaker in 2016. That division marketed itself as simplifying what can often be a complicated process for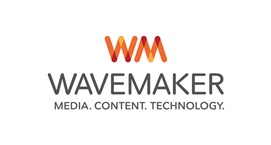 clients, bringing together its content strategy, social, partnerships, experiential, organic search and creative services into one unit. The existing Wavemaker teams will be renamed as Wavemaker Content, according to a GroupM representative.
According to a release from the company, choosing the name Wavemaker reflects the agency's heritage as being born out of WPP and GroupM.
The new branding will go live in each country by January 2018, when the merger is expected to be finalized. In all, Wavemaker will have offices in 90 countries, with over 8,500 employees. The Canadian office will be led by Ann Stewart, previously the CEO of Maxus Canada.
Major global clients for Wavemaker include L'Oréal, Vodafone, Marriott, Colgate-Palmolive and Paramount. The agency lists its total media billings at $38 billion.
Photo by Charles Deluvio on Unsplash