America's Got Talent returns to the top: Numeris
The reality show made gains over last week's average audience and beat out its summer rival, The Amazing Race Canada, for the top show of the week.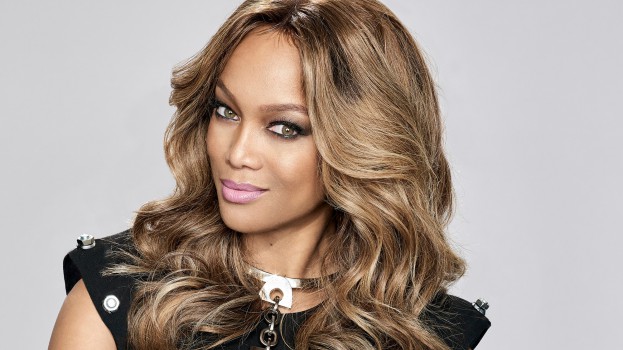 America's Got Talent and The Amazing Race Canada have once again swapped positions for the top spot, with City's reality talent competition narrowly snatching the highest average minute audience (2+) of all single-night programs for the week. According to the latest Numeris report, which covers the week of Aug. 21 to 27, America's Got Talent pulled in a total of 1.65 million viewers to Race's 1.63 million on CTV.
Both shows posted slight gains over last week, with America's Got Talent up from 1.59 million viewers and The Amazing Race Canada up from 1.61 million.
Directly behind The Amazing Race Canada was another episode of America's Got Talent, which will continue running two episodes per week until its finale, which is scheduled for Sept. 20. The Wednesday edition pulled in an average audience of 1.42 million viewers.
All three of the major networks were represented in the week's top five, with two episodes of Big Brother on Global rounding out the top. The show's Wednesday episode brought 1.32 million viewers, while Thursday's brought in 1.26 million.
The other reality show giants Masterchef and American Ninja Warrior missed the national top-five, however American Ninja Warrior managed to crack the top-five in some regional markets and even won the week in Edmonton with 98,000 viewers in the Alberta capital.
The season premiere of TVA's game show La poule aux oeufs d'or took the week with an average audience of one million viewers with French Quebec viewers.
Here are the top-ranked daily measured shows by market (AMA for all persons 2+), according to Numeris, for Aug. 14 to 20, 2017.
Canada
1. America's Got Talent on City Tuesday at 8 p.m.: 1.65 million viewers
2. The Amazing Race Canada on CTV Tuesday at 8 p.m.: 1.63 million viewers
3. America's Got Talent on City Wednesday at 8 p.m.: 1.42 million viewers
4. Big Brother on Global Wednesday at 8 p.m.: 1.32 million viewers
5. Big Brother on Global Thursday at 9 p.m.: 1.26 million viewers
Montreal (anglophone)
1. America's Got Talent on City Tuesday at 8 p.m.: 62,000 viewers
2. Masterchef on CTV Wednesday at 8 p.m.: 58,000 viewers
3. America's Got Talent on City Wednesday at 8 p.m.: 56,000 viewers
4. The $100,000 Pyramid on CTV Sunday at 10 p.m.: 54,000 viewers
5. The Big Bang Theory on Friday at 12:05 a.m.: 52,000 viewers
Quebec (francophone)
1. La poule aux oefs d'or on TVA Wednesday at 7:30 p.m.: 1 million viewers
2. Les chefs on SRC Monday at 8 p.m.: 693,000 viewers
3. Les rénos d'Hugo on TVA Tuesday at 7 p.m.: 651,000 viewers
4. Arrive en campagne on TVA Wednesday at 7 p.m.: 642,000 viewers
5. Refuge animal on TVA Monday at 7 p.m.: 616,000 viewers
Toronto/Hamilton
1. America's Got Talent on City Tuesday at 8 p.m.: 441,000 viewers
2. America's Got Talent on City Wednesday at 8 p.m.: 364,000 viewers
3. The Amazing Race Canada on CTV Tuesday at 8 p.m.: 342,000 viewers
4. American Ninja Warrior on CTV Monday at 8 p.m.: 296,000 viewers
5. Big Brother on Global Wednesday at 8 p.m.: 289,000 viewers
Edmonton
1. American Ninja Warrior on CTV Monday at 9 p.m.: 97,000 viewers
2. The Amazing Race Canada on CTV Tuesday at 9 p.m.: 87,000 viewers
3. America's Got Talent on City Wednesday at 9 p.m.: 68,000 viewers
4. America's Got Talent on City Tuesday at 9 p.m.: 64,000 viewers
5. Big Brother on Global Wednesday at 9 p.m.: 63,000 viewers
Calgary
1. Amazing Race Canada on CTV Tuesday at 9 p.m.: 89,000 viewers
2. American Ninja Warrior on CTV Monday at 9 p.m.: 56,000 viewers
3. The Big Bang Theory on CTV Thursday at 11:31 p.m.: 55,000 viewers
4. The Big Bang Theory on CTV Thursday at 9 p.m.: 52,000 viewers
5. Big Brother on Global Wednesday at 9 p.m.: 50,000 viewers
Vancouver/Victoria
1. America's Got Talent on City Tuesday at 8 p.m.: 441,000 viewers
2. America's Got Talent on City Wednesday at 8 p.m.: 364,000 viewers
3. The Amazing Race Canada on CTV Tuesday at 8 p.m.: 342,000 viewers
4. American Ninja Warrior on CTV Monday at 8 p.m.: 296,000 viewers
5. Big Brother on Global Wednesday at 8 p.m.: 289,000 viewers