Branded content group touches down in Canada
The Branded Content Marketing Association's Canadian president Kaaren Whitney-Vernon on why the association is needed now in the market.
The Branded Content Marketing Association is blowing out the candles on 15 years of operation this year and simultaneously celebrating its entrance into the Canadian market.
Kaaren Whitney-Vernon, CEO and founder of branded entertainment agency shift2, will lead the Canadian chapter of the global trade association for branded content. The association's founding-member organizations in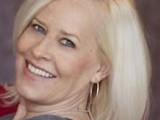 Canada will include KPMG, SGS International and Walmart Canada.
Whitney-Vernon said Canada needs the organization because it will give its branded content industry a voice internationally. That includes being able to look more closely at what agencies and, ultimately, brands need from an ROI perspective from their branded content programs.
Members of the BCMA get access to the association's Content Monitor, a branded content measuring system developed in partnership with Ipsos MORI.
The BCMA also has chapters in the U.K. and throughout Europe, Africa and South America.