Are advertisers 'falling' back in love with TV?
All four of Canada's major English conventional broadcasters have reported sales are up for fall TV, citing a repatriation of digital ad dollars - but is the pendulum swing permanent?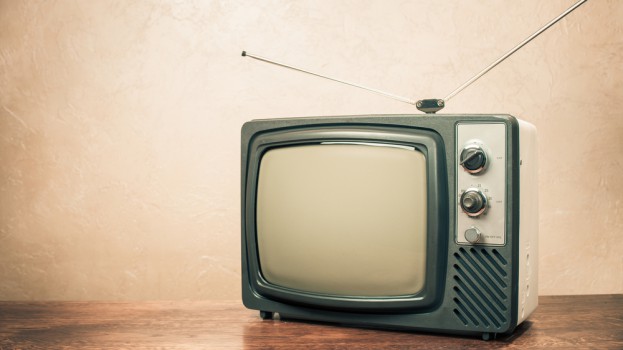 This fall, Jean Mongeau may be able to relax just a little. The general manager and CRO at CBC says ad sales around his fall conventional TV schedule have picked up after three years of decreases in spend.
In fact, representatives from all four of Canada's English broadcasters have confirmed that ad sales for conventional television are up year-over-year and continue to track well. MiC checked in with Mongeau as well as Perry MacDonald, Bell's SVP of English television; Corus' EVP and CRO Greg McLelland; and Rogers Media's SVP of media sales, Alan Dark, who all confirmed the fall sales uptick.
Mongeau said conventional television is "clearly" back on advertisers' radar, especially in the CPG category, as well as automotive sales and manufacturing.
While the broadcast representatives gave some credit for the revenue lift to their programming , they didn't put all the credit there. Mongeau and Bell's MacDonald both said that broader industry concerns about digital advertising are playing into their success.
While broadcasters have been voicing concerns over digital for some time (culminating in an Upfronts season which saw TV billed as a more brand-safe option), those managing client spending see the same concern.
Mongeau said that Proctor and Gamble chief product officer Marc Pritchard may have set a trend for other advertisers. Pritchard has made headlines all year for his condemnation of the digital advertising industry, criticizing what he says is a lack of transparency, poor reporting and viewability. He's threatened to pull the company's digital ad spend if the industry doesn't shape up.
Judy Davey, VP of media policy and marketing capabilities with the Association of Canadian Advertisers, said the association's members have indeed looked at Pritchard as a trendsetter. "There have been a lot of concerns on the digital side over invalid traffic, viewability issues and brand safety issues," she said. "A lot of our members are still very large digital spenders, but some have curtailed their spending."
Davey added that broadcasters are also offering advertisers more options by making strides on addressable TV and upping their data capabilities.
Devon MacDonald, chief strategy officer at Mindshare Canada, said that while not every concern over digital's transparency has proven warranted, the agency has also noticed a trend of more brands questioning the value of digital. With some of the much-publicized issues arising in digital media (such as the YouTube brand safety scandal or mounting concerns over Facebook's measurement), MacDonald said client groups that are normally tentative are now even more suspicious.
"They are going back to models they know, despite the lack of one-to-one measurement that digital provides," he said.
But Sean Dixon, group director of marketing sciences at OMD Toronto, said it's too early to say this is a total repatriation of ad dollars.
"We're continuing to see increased sophistication in the development and execution of TV [and digital] video plans," he said. "In some cases, there might be a different TV/digital mix for a specific audience or objective, but I'd be rather surprised to see that as a sign of overall movement from digital to television, as things usually point the other way."
While no broadcast representative was free to provide specific sales figures or willing to offer further comment on the last three years of fall TV ad sales, financial reports from previous years show that the quarter covering the late summer/early fall sales period has seen its shares of troubles.
For example, Bell Media cited "general market softness" when fall ad revenues were down year-over-year in 2014, attributed a slight boost in 2015  largely to the ad spend of the federal election – not fall programming – and then saw a decrease of 3.7% in 2016.
Rogers Media saw  increases in the fall quarter year-over-year, but those have been largely driven by sports. Its Q3 report for 2015, for example, showed that TV ad revenue was down 2% when discounting revenue from the Blue Jays and Sportsnet.
Image: Shutterstock