Marketers share 2018 media spend changes: report
The CMA's Canadian Digital Marketing Pulse reports that email marketing is the most mature piece of the marketing mix.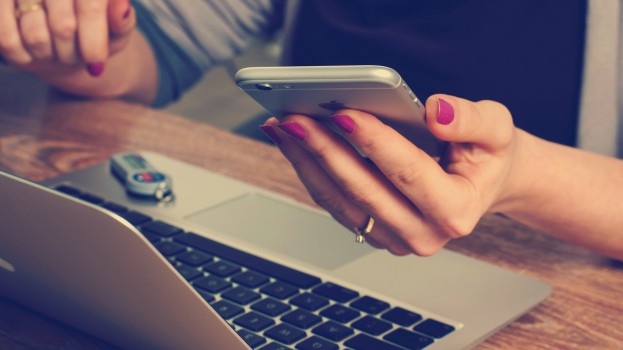 You can expect spending on mobile, social and live streaming to keep on rising over the next year, according to this year's Canadian Digital Marketing Pulse.
Conducted by the Canadian Marketing Association and Ipsos, the report surveyed 576 CMA members – 363 marketers and 213 agencies. They were polled on their familiarity with different potential components of the marketing mix, if they use those components often and how spending in those areas is predicted to change. There was also a consumer component, where 805 Canadians were surveyed.
Email marketing was found to be the most mature component of the marketing mix, boasting high familiarity and usage among marketers and agencies, as well as an openness from consumers to receiving promotional materials this way. This is despite the fact that familiarity with the medium among marketers dropped to 80% this year from 92% in 2015, with usage dropping to 81% from 87%. Agencies had a slight uptick in both familiarity with email marketing (to 72% from 70%) and the amount that utilize it often (60% from 54%).
On the consumer side, 84% of respondents said they'd be open to receiving promotional information via email, with 73% having signed up to do so and 54% having responded to one.
Like many of the components covered in the survey, both familiarity and usage of mobile marketing has remained relatively flat for both agencies and marketers (although 45% of marketers said they use it often, compared to 55% in 2015). Where the major change has been is in what the most important parts of the mobile mix are. The number of respondents engaged in location-based marketing has gone up to 48% in 2017 from from 38% in 2015, optimized mobile content is up to 80% from 75% and responsive web design is up to 72% from 63%. Echoing that, 57% of respondents said they expected spending on location-based mobile marketing to increase, with 52% saying they expected spending on mobile websites to increase.
There was also a change in the prevalence of digital signage, though the direction it is heading in depends on who you ask. While familiarity among marketers dropped to 42% from 51% and usage dropped to 25% from 35%, agencies said they were more familiar (up to 56% from 48%) and using it more often (up to 45% from 39%).
The other big change was in live streaming, where 70% of marketers said they were likely to include it in their marketing budget next year (up from 55% in 2015).
The biggest predicted spending increases are mostly on the digital side, with 71% of respondents saying they'd increase spending on social, 62% saying they'd increase spending on online, 60% on mobile and 36% on email. On the traditional side, respondents expected to spend less on print, linear TV, radio and direct mail.
Within online marketing, 66% of respondents said the increased spending would go to online video, with 57% saying branded content and 51% saying search. There is also an expectation among 47% of respondents that spending on programmatic display would increase, though only 25% said the same for traditional display.
On the social side, 84% said they expected spending on Facebook to increase, with 59% saying YouTube, 56% saying Instagram and 48% saying LinkedIn.