Flour Power leads Gusto's fall lineup
The show is the first original focused on baking for Bell Media's food channel.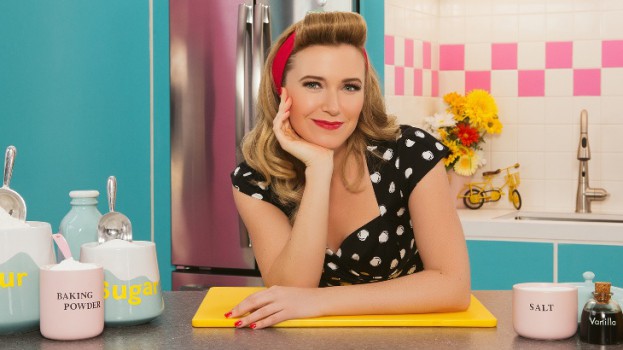 Bell Media's Gusto is leading its September schedule with the channel's first original series all about baking.
Called Flour Power, the Gusto World Media production follows Jessica McGovern, who owns her own baking school in Montréal. Each of the 15 30-minute episodes includes McGovern sharing three recipes for occasions like a children's bake sale or dinner party. The show premieres Friday, Sept. 22 at 8:30 p.m.
Gusto also announced that One World Kitchen will return for its third season this fall with a set of new cooks, each one an expert in one style of cooking. Starting Tuesday, Sept. 26 at 9 p.m. The show will feature Mary Tang (Cantonese), Joanna Chery (Greek), Jasmin Rose Ibrahim (Lebanese), and Lisa Nguyen (Vietnamese) as they share recipes connected to their respective cultures.
Also returning this fall on Gusto are Martha & Snoop's Potluck Dinner Party, as well as Jamie's Quick & Easy Food, which will both return in October.
Bell Media acquired Gusto in 2016, setting it up in the old home of M3 last fall, calling the channel its first lifestyle offering. In numbers from the start of the year, Bell Media reported an 82% increase in total viewers 2+ and an 86% increase in its target audience of adults age 25 to 54.