OMAC announces $24 million in donated OOH space
Organization president Rosanne Caron tells MiC why it started measuring donated ad space, and what organizations have seen an increase in prevalence this year.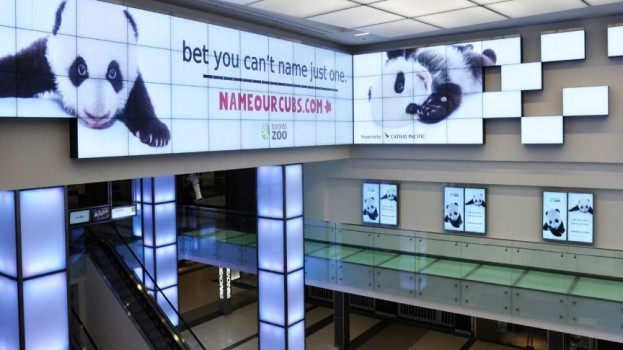 The Out-of-Home Marketing Association of Canada (OMAC) has published its annual community report, sharing how much free outdoor advertising space its members have donated to charities, cultural organizations and not-for-profit entities. The total value for the ad space donated in 2016 was $24 million, which is on par with the amount given for the last three years.
Rosanne Caron, president of OMAC, told MiC that the organization has only been measuring these donations for three years now, however she said she believes it's crucial to draw attention to the power of OOH advertising. "There's something about out-of-home that can really trigger people to take action," she said.
Ad space donated by vendors (including Outfront Media, Pattison, Astral OOH and more) have gone to campaigns including one for Toronto cultural organization Myseum, breast cancer research funding organization Cure Canada and the Toronto Zoo.
Caron added that a number of the campaigns highlighted in the report also had creative and media agencies do their work pro-bono.
A recent OMAC study showed that most Canadians age 18 to 64 (78%) tend to pay attention to OOH advertisements "sometimes" or "all of the time" when shopping, and that those in the millennial age group (18 to 34) boast a similarly high recall rate (75%).
While Caron said OMAC does not specifically track which kinds of organizations get the most donated space, she said this year she noticed a particular increase in campaigns targeting youth. Campaigns include one from anti-bullying non-profit I Am Someone (sponsored by Telus) and a Tangerine-sponsored digital billboard campaign by the Unity Charity, which brings hip-hop music and dance programs to priority schools and underserved neighbourhoods. "We've seen a major increase of these issues that have become predominant in media, so I think there's more attention being paid and more marketing efforts coming from these various organizations as a result."