Alain Desormiers' really big startup
Touché's founder still runs his agency like it's just starting out. That approach fuelled a year of big wins, including strategy's Media Agency Leader of the Year title.
This article appears in the October 2017 issue of strategy.
Touché! founder and CEO Alain Desormiers says that, like any entrepreneur, he sometimes feels like he's stayed in startup mode since he founded the agency in 1995.
"I like to get involved in so many things," he says. "Putting things together in terms of marketing initiatives, corporate affairs, talent management and even office space, I'm very focused on the culture and the day-to-day of the agency."
One thing he doesn't like to do, however, is get between his team and the agency's clients. He's a fan of autonomy, and Karine Courtemanche, president of Touché!, says his "hands-off" approach helps build his employees'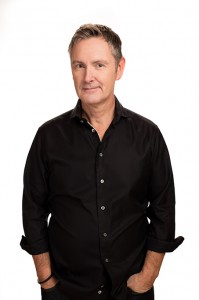 confidence.
Another sign, says Courtemanche, is that among the management team, there has been very little turnover. She says that's a result of a positive environment that's tied to Desormiers and his business goals. "He really is in love with the idea of efficiently running a company," she says. "He's driven by creating a work environment that makes profit, and yet people don't feel enslaved."
Courtemanche notes that in the last seven years, revenue has grown by 30% every year. The agency has also picked up a slew of big brand accounts including Volkswagen and Audi, H&R Block and Agropur, while retaining Tourisme Montreal, Quebec Tourism Alliance and Société de l'assurance automobile du Québec.
While Desormiers says the VW Group win (which marked Touché's first key automotive account) is "probably the biggest thing to happen to the agency this year," he's most proud of the retentions — not a single review this year resulted in a client loss. "The odds are always against you when you re-pitch," he says. "So it's a very big honour to have won back all the accounts we re-pitched."
The agency has also racked up award wins — its "Bully Ads" campaign for the Canadian Safe Schools Network and the "Fastest Olympic Campaign" for Sport Chek gave Touché! recognition on a global level (both taking home Gold at the Festival of Media in Rome and the Internationalist Awards in NYC, as well as landing on the Cannes Media shortlist). The agency was also awarded Media Agency of the Year at the Festival of Media, a first for a Canadian agency. And according to the Gunn Report, Touché! took home 60 awards this year, making it the top-ranked in Canada.
At a time when some agencies are tightening the purse strings on awards, Desormiers says this is still very much a focus for Touché! "Awards are our way of saying, 'Hey, this isn't just us saying it's great, this is the industry — judges in Toronto and Montreal, New York, Cannes and Rome — saying it's great."
Another area of investment is data insights and research talent, largely driven by the creation of Touché's marketing science department this year. The division now contains 21 employees whose main task is to deliver new insights based on the swaths of data from various media companies.
But despite his success, Desormier says the pace of change still keeps him up at night.
"Never before has the HR function been as critical," he says. "We have only had our [HR] department for a little more than a year, and in the last seven years Touché went from 40 [staff members] to 250. It's now a matter of helping us acquire exactly the right profiles and skillsets, which are not the same as what they used to be."
Heading into 2018, Desormiers sees a big challenges ahead, particularly in the digital world. "There's a growing market domination of Google and Facebook," he says. "The magnitude of it all is so important; it drives many questions about what agencies can do with them as partners, how their business model is impacting Canadian content, culture and access to information. Those are our big question marks going into 2018."