Kijiji launches first branded web series
The online marketplace is embarking on its first branded web series in an effort to better serve the younger half of the millennial demographic.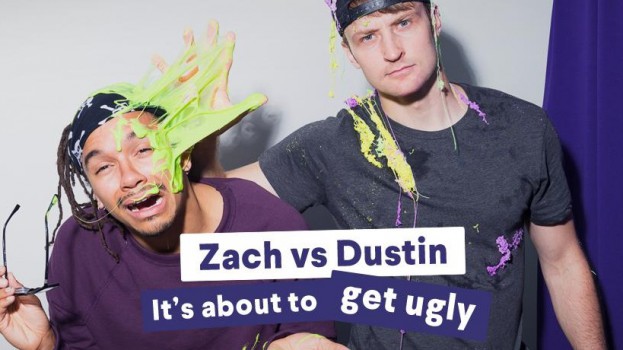 Online marketplace Kijiji has begun rolling out a new digital and social campaign entitled the "Kijiji Duel," featuring its first branded web series.
The series (along with the rest of the campaign) is designed to target those in the 18 to 34 age demographic while capitalizing on the widespread popularity of the prank genre. The English videos feature Canadian YouTubers JustDustin (1.6 million subscribers) and Roary Raynor (932,000 subscribers) as they pull pranks on one another using items they bought off Kijiji.
Raynor and Wilson will star in eight English videos, while Quebec influencers Julien Lacroix (12,000 subscribers) and Arnaud Soly (580 subscribers) will be featured in eight French episodes to target the French market.
The videos will be hosted on YouTube as well as on the Kijiji Central blog, while versions of the spots will run via native, programmatic, mobile and social advertising on lifestyle and blogging sites geared toward younger audiences. The campaign will be boosted for 13 weeks, targeting urban millennials.
Marc-André Hade, head of strategic marketing at Kijiji, said the introduction of a branded series was a key strategy in engaging millennials, who make one-third of Kijiji's user-base. Specifically, said Hade, the video-heavy approach was employed to ensure that the younger half of the demo was engaged as well.
"While Kijiji's overall target demographic is typically adults between 25 and 34, this campaign focuses on the larger millennial demographic," he told MiC. "It's a priority for[us] to reach them as they will be the majority of future users in the online classifieds category."
Kijiji worked with Toronto-based agency CloudRaker on both media buying and creative.