Vice strikes a deal with Bell Media
The U.S. news magazine series Vice News Tonight will broadcast on both Much and HBO Canada.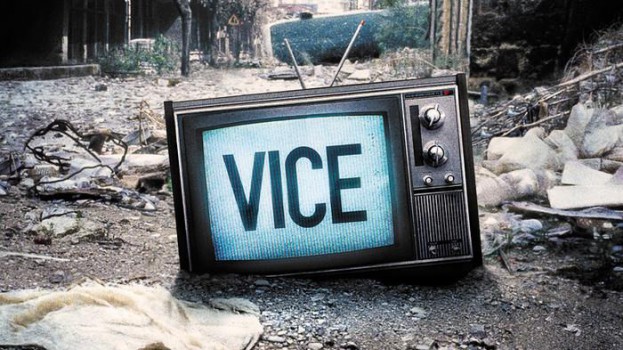 Bell Media has signed an exclusive deal with Vice Media to bring its news program Vice News Tonight to Canadian audiences, airing it on both Much and HBO Canada from Monday to Thursday (9 p.m. on Much, 11 p.m. on HBO Canada).
The 30-minute news magazine program has been airing on HBO in the U.S. since 2013 and has won two Emmy Awards for its news coverage.
Ryan Archibald, president of Vice Canada, said the media company has been looking for an opportunity to bring the show to the Canadian market for years.
Archibald clarified that while the existing Viceland channel comes from a partnership with Rogers Media in Canada (and with A&E in the U.S.), Vice Media doesn't exclusively share all of its content with Rogers Media, and that Vice News Tonight differs far from the Viceland brand.
"Viceland is distinctly a lifestyle channel," said Archibald, adding that bringing Vice News Tonight to HBO Canada and Much made sense for the market. He said that Vice is always looking for opportunities to expand its brand footprint in Canada on both digital and television, and that Much's younger target audience made it well-suited for the network.
The only other news program from Vice to come to Canadian TV is the Daily Vice program on City and Viceland. The program is comprised of short news bites and is co-branded between Vice and Fido.
Mike Cosentino, president of content and programming for Bell Media, said it's the first news magazine format for Much (although it has had music news programs before). He said the show is "a very important foundation in the new Much," and that part of Bell Media's strategy for "retooling" Much lies in programming a strong primetime block. He added that having the show in the same spot four nights in a row gives the channel a strong "anchor tenant."
While Cosentino wouldn't speak too specifically about Bell Media's plans to rework Much, he did acknowledge that the channel, once dedicated almost entirely to music, was going through a period of change. "Music has evolved into a genre that now lives on non-TV platforms like YouTube and Vevo," he said. "I think Much will always be the home of music, but in terms of programming, we're finding new and diverse ways to connect with Canadians. I don't think we're deviating too far from what the sweet spot of Much viewers expect."
He said that the programming schedule will continue to target the 18 to 34 demo, which has been the tradition with Much.
According to the CRTC's annual report on Canada's specialty channels, Much ended the year 2016 with $16.07 million in national ad revenue, representing a 16.3% year-over-year decline. Cosentino wouldn't offer any more recent information on Much's ad revenue. However, he did say that he felt that its investment in programming "is indicative of our dedication to turning that around."