New Star Trek a hit on CTV, Space and CraveTV
Bell Media reports 2.2 million viewers for the franchise's latest iteration across its broadcast channels and SVOD platform.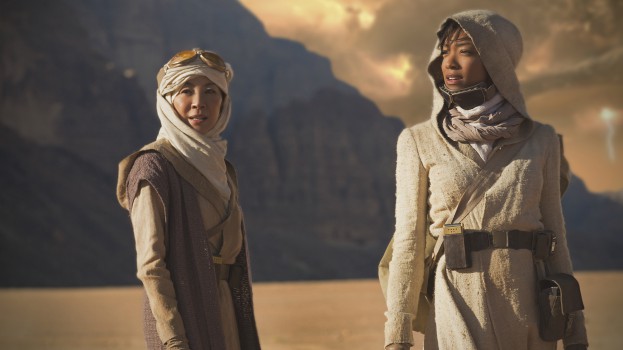 With more than 50 years, five live-action TV shows, 13 films and even a cartoon under its belt, the Star Trek franchise has generations of fans. So it may be no surprise that Bell Media has reported that its latest iteration, Star Trek: Discovery, is drawing big audiences.
Bell Media released viewer numbers Friday indicating 1.17 million viewers had tuned into the premiere episode on Sept. 24 at 8 p.m. on its Space specialty station.
The premiere was simulcast on CTV and was immediately made available to Crave TV subscribers as well. Overall, Bell reports a total viewership of 2.2 million viewers.
Space aired the series' second episode immediately after the premiere, which garnered 1.2 million viewers.
Bell did not release Crave-specific figures, but said it was the subscription channel's biggest-ever debut, beating Showtime's Billions from January 2016.
Bell Media's figures were reported from Adobe SiteCatalyst for Sept. 25 (8 p.m.) to 26.