Snap Spectacles come to Canada
The company has been mum on how many AR sunglasses it's sold, but they have been crucial in shaping Snap's identity as a camera company.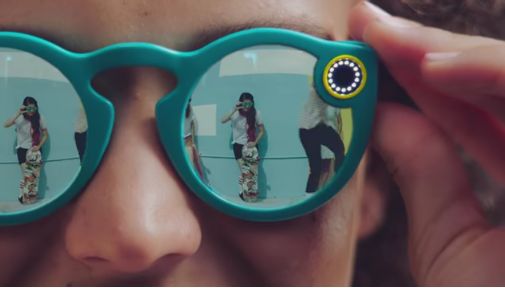 Snapchat parent company Snap has officially launched Spectacles, its camera-enabled sunglasses, in Canada.
Until now, the glasses had only been available for online purchase in the U.S. and in select European countries (at a cost of US$149.99 in the U.S.). The glasses take photos and videos hands-free and are connected to mobile devices through Bluetooth. In Canada, they will be available for $169.99.
Snap first started distributing its spectacles by giving them to influencers and selling them at vending machines in un-advertised areas. In February 2017, it took the Spectacles to the wider market, making them available for purchase via its own website, but made them available through Amazon and other third-party retailers this summer.
Snap CEO Evan Spiegel revealled during Vanity Fair's New Establishment summit last week that the company has sold over 150,000 units.
development of the Spectacles has undoubtedly been an important step in Snap's business journey. Upon launching them,  the company formerly known as Snapchat dropped "chat" from its company name. When it filed for its IPO in February, it identified not as a social media company, but as a camera company. (The pivot also came around the time when apps such as Facebook and Instagram rolled out similar in-app features to Snapchat, including face filters and "stories.")
In its second-quarter earnings report in August, Snap posted increased global revenue ($181.6 million U.S.) over the same period last year ($71.1 million), with $148 million of its earnings from North America. However, losses also went up, with a net loss of $443 million for the quarter.
Most of Snap's revenue comes from advertising; however in Q2, $5.4 million of its earnings were classified as "other."
According to company, it has approximately 173 million daily active users, and more than 3 billion "snaps" are created every day.