After a year of independence, M32 officially launches
The independent company has spent a year in the programmatic space, and is now expanding to offer solutions across the digital advertising spectrum.
After one year of working quietly in Quebec's programmatic space, the now-independent ad network M32 has officially gone to market. And now that it's cut the ribbon, it's expanding to offer a wider array of digital ad solutions.
Founded by digital ad veteran Claude Cajolet, the company formed after TC Media decided to externalize some of its media operations in late 2016.
M32 first developed its model as a digital and programmatic ad solutions company working exclusively with premium publishing partners in Quebec, including Cogeco Media, Serdy Media, Les affaires and TC Media. The company has grown in the last year from four to 15 employees, including Guillaume Bédard, SVP of sales and business development.
"Focusing on digital monetization through programmatic is still very much at the core of what we do," Bédard told MiC. "But our business model has evolved to a model of working directly with publishers on other ad solutions."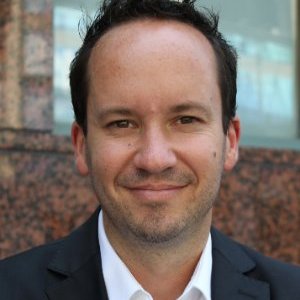 The company first added a wider variety of ad solutions in the summer, when a number of publishers were evaluating potential new ad servers. According to Bédard, this led his team to work with a handful of other publishers on monetization options and shaped a new side of the business. The company has since hired reps focused on consulting and helping publishers with all aspects of digital monetization.
While Bédard wouldn't give specific revenues for the company's soft-launch period, he points to the tripled staff headcount as evidence of strong revenue growth.
Post-launch, M32 has plans to expand its presence even more. Bédard said one of its goals is to combat the conceived "digital duopoly" of Facebook and Google, working with agencies and media groups to set up a media support group in Quebec in order to help companies accelerate their digital growth amidst stiff competition from the two media giants.