New owners signal ad shift at Notable
Co-CEOs Carlie Posner and Claire Adams are steering it toward more experiential, offline opportunities.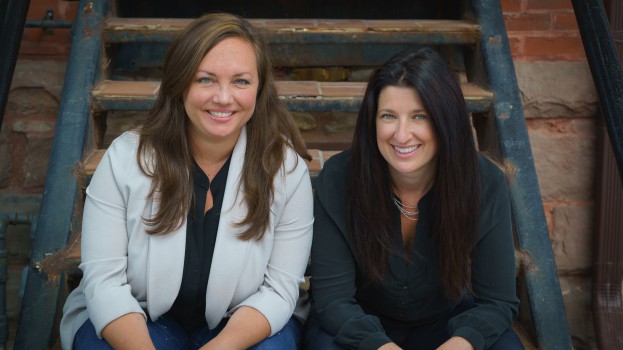 Millennial media brand Notable Life has new owners who say its future lies largely in its experiential offerings and brand integration solutions.
Carli Posner (pictured right) and Claire Adams (left) have served as co-CEOs of the company since January. Notable announced Tuesday that Posner and Adams had officially acquired the company from founder Julian Brass, who has stepped down to pursue other opportunities.
Posner and Adams come from the world of TV production, packaging and talent management, which they say has largely shaped their direction for a company known mainly for its digital news site (which currently has an average audience of 1.2 million monthly viewers) that drives impressions on display ads.
"When we came on, we were really excited about the community behind Notable," Adams told MiC, referring to its core audience of professional millennials, which they say has an average income of more than $90,000. "We've really built out our experiential team, and we're in the process of building our video team. We've hired a director of events and social experience and brought him on full time and are now looking to create national-level events."
Notable has hosted some events in the past such as yoga retreats and its Notable Awards for young professionals. Adams said it's not only looking to expand on those offerings, it wants to add workshops and speaker series to engage its community offline.
Adams, who previously produced the Giller Prize, NHL Awards, Gemini and Genie award shows for the CBC, is particularly looking forward to changes to the upcoming Notable Awards, which is being sponsored by Red Bull, Tromba Tequila and Squish, among other brands.
The seventh annual event has been reimagined to get away from the Oscars-style gala format. Posner said the awards and acceptance speeches will be filmed and presented digitally on-screen during a networking event, and attendees can listen on headphones in a "silent disco"-style format.
Posner said the goal of this new direction is to play to the brand's base of professional millennials who love networking. The format will also allow the acceptance videos to be packaged and distributed throughout social media.
Adams and Posner said the brand will also dive further into its experiential and advertising opportunities with Canadian brands. Recent campaigns include a Notable-sponsored "First Look" party for Joe Fresh to unveil its summer collection, coupled with branded editorial extensions, an influencer campaign for H&M and a half-hour Facebook Live special for Chevrolet Canada.
"We're really working to engage audiences cross-platform," said Posner. "It was really our vision to grow Notable into a fully monetizable media company… These First Looks have been a really big area of growth for us."