BBC launches new sponsorable verticals
LG presents BBC Designed as the first of the global media company's new custom-built content verticals for sponsors.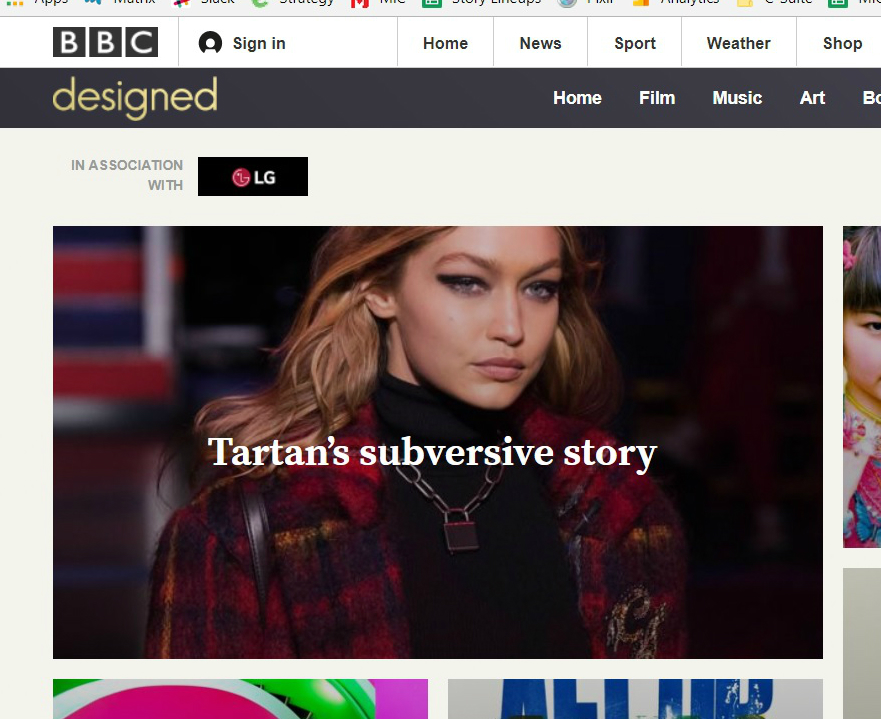 The BBC has unveiled a new content vertical, BBC Designed, to demonstrate a new tool that builds sponsorable "supersections" of its online platform.
Appliance maker LG has sponsored the Canadian launch. The BBC said in a release that the new section was created "in response to growing audience and commercial interest around premium content within the luxury sector."
BBC Designed focuses on fashion, architecture, transportation and technology (or "Dress, Dwell, Drive and Device"). Content includes original work created by BBC journalists and that draws from existing BBC news verticals, including its Culture, Future, Capital and Travel sections.
In its debut week, content includes an article on tartan's place in history and fashion, a photo essay on Milan's green buildings and similar stories that typically contain strong visuals.
Content is further promoted through BBC Designed-specific social channels on Twitter, Instagram and Facebook.
Designed marks the official debut of a tool BBC announced during its first NewFronts in May (when Designed was originally announced as D:Signed). While details are as-of-yet sparse, the company is marketing it as a way to automatically build custom sponsored verticals with their own distinct feel within the BBC.com infrastructure.