Bunz's content series signals sponsorship options
The online bartering platform is also looking to build revenue opportunities through custom content.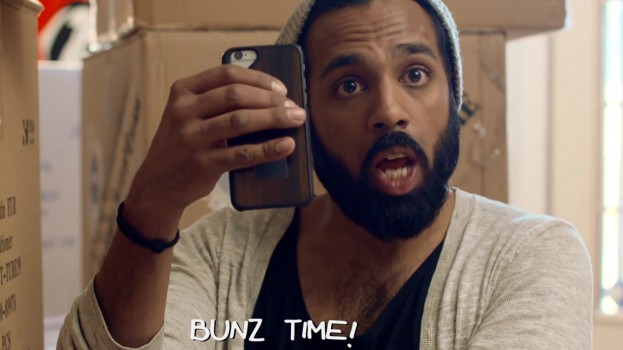 The growing online bartering platform Bunz has embarked on its first branded content project.
It's paired with Floating Island Entertainment and Crazy Shirt Productions to produce the new scripted 5 x 11-minute comedy series Fare Trade, which is available on both Bunz' online platforms and Bell Fibe TV.
Fare Trade is part of Bunz' evolving strategy to offer more custom content, which is crucial in driving revenue, said Eli Klein, manager of partnerships and publicity for the company. The series will live on the new BunzLife site (where the trailer can currently be viewed), which Klein said will eventually become a content hub.
Bunz began as a Facebook group for cashless trading in Toronto. It's since launched a dedicated app and "a new community has formed within that app," Klein said. "We wanted to find a way to showcase their voices. So far we've been doing it on our blog. For example, we have a woman who assembles seasonal lookbooks from clothes she's gotten off of Bunz. Another big topic is succulent gardening tips, since succulents are a big trading item."
Klein said more content native to Bunz means potential opportunities to monetize through ad revenue and sponsored content, which he admits the brand could use. "We don't have any monetization streams right now," he said. "I think our community will be receptive to the idea. I think they understand that we have to make money somewhere."
The new series, which will drop in its entirety Oct. 31, revolves around three self-absorbed millennials who decide to adopt a completely moneyless lifestyle. The brand only makes minimal appearances in the series.
"The placements of Bunz within the series are quite contextual," said Klein, who said the idea was pitched to Bunz by the production teams. "It's obviously going to show what Bunz and the community is capable of."
For Bunz, the series serves several different purposes. Other than promoting the overall brand philosophy of trading goods rather than selling them (via competitors such as Kijiji), Klein told MiC it will help introduce the service to other markets, especially south of the border.
"We're hoping to cast a pretty wide net with this and push it into some American markets," said Klein. "We've seen some traction in markets like New York, Austin and Chicago. Bartering as a practice is starting to really pick up in markets like Portland as well."
Klein said currently, while Bunz is most popular in Toronto, it's performing well in Vancouver and Ottawa (each city has more than 15,000 users) as well as Halifax and Hamilton (more than 10,000 users each). Toronto, on the other hand, has more than those totals combined.
The push to a wider audience is being executed through online ads purchased through Abacus. "Hopefully with the Abacus push, we can get this in front of people who are curious about Bunz."