Adobe draws a hard line for SSPs on transparency
Advertising Cloud will only partner with those platforms that either eliminate exchange fees or fully disclose them.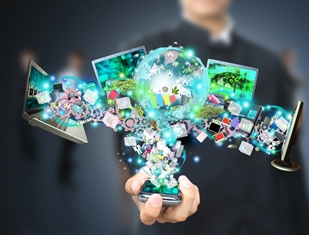 In a policy shift for its Advertising Cloud platform, Adobe has announced its will only partner with supply-side platforms (SSPs) that either do not charge exchange fees or are transparent about what they charge. Adobe says this new policy is effective immediately.
Some supply-side platforms charge fees at various stages of the buy including publisher fees and buyer fees. Sahil Gupta, director of global partnerships with Adobe Advertising Cloud, said the advertising industry has raised concerns over the last year that these fees are not always disclosed.
"We've always been very dedicated to transparency," Gupta told MiC. "A few months ago, this notion arose that there were certain hidden fees in the middle of the transaction that we should start looking at. We did an investigation and we found that a lot of companies were included these additional fees that were passed along to the buy-side partners."
So far, Adobe has named 13 SSP partners who adhere to the new policy, including Oath, Google's DoubleClick Ad Exchange and Index Exchange.
Drew Bradstock, SVP of product at Index Exchange, said this policy will cut down on advertisers' costs. "For too long, I think people saw this [fee] as a cost of business and ad tech," he said. "It's kind of sad that a number of SSPs saw this [need to disclose] as a big switch."
And, he said, SSPs would be wise to get on board now, as transparency "is now the bedrock of adtech."
A joint study between the Association of National Advertisers, the Association of Canadian Advertisers, Ebiquity and AD/FIN recently took a look at the prevalence of "non-working" fees in the programmatic supply chain. Across the full supply chain (which includes the supply and demand side), the overall ratio of "working" to "non-working" spend was found to be 58/42 — meaning 58 cents of every dollar purchased media inventory and audience exposure, whereas 42 cents of programmatic investment was consumed by supply chain data and transaction fees.
When removing the supply side from the equation and isolating demand-side costs, the ratio became 72/28.
Gupta was clear that Adobe won't exclude SSPs that charge fees as long as they're disclosed. "If your business model was built on a nominal buyer fee that supplements your publisher fees, just be transparent about that," he said.
He said making such fees public will make the industry more competitive. "It allows the buyer to see the different fees, whether it's 10%, 5%, 2%, and ask themselves, 'is this still valuable enough for me to buy?'"
He added that that there are "tons" of SSPs and exchanges in the programmatic landscape, although exchanges such as DoubleClick and Oath constitute the vast majority of ad traffic. He said the sheer number of exchanges out there is one of the reasons transparency is so important.
"The reality is that these SSPs [and] exchanges oftentimes all have access to a lot of the same inventory, which is why it's so important for marketers to understand which are charging fees," he said.