Oath reintroduces itself to advertisers
The Verizon subsidiary highlights global scale in its new campaign, but CMO Allie Kline wants Canadian advertisers to know it as brand-safe, committed partner.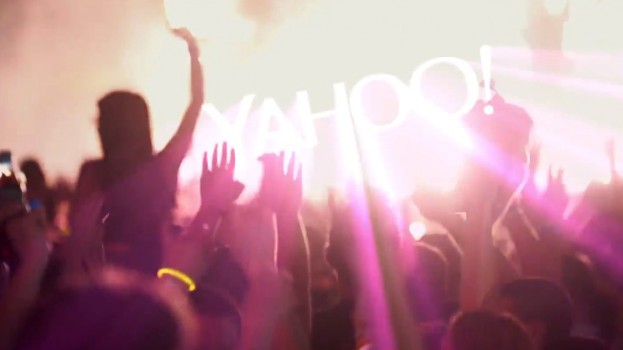 Oath CEO Tim Armstrong said the media company is aiming for $10 to $20 billion in revenue and an audience of two billion by 2020. While he may have intended for Oath to act as an "invisible" brand for consumers, visibility among advertisers is a key part of that ambition. So Oath will be spending the next year positioning itself as the most brand-safe and brand-friendly of the big online media properties.
Part of that effort is an ad campaign. #BuildYourBrand is set to run in Canada and eight other global markets through 2018. It's been rolling out since September targeting advertisers, agencies and publishers – a niche audience that Oath CMO Allie Kline said amounts to no more than 25,000 people worldwide.
Kline told MiC that the company is hoping to leverage its longstanding relationships in the Canadian market and its position as a content-led company to offer a brand-safe environment.
Oath formed as a Verizon subsidiary in June following the telco's acquisition of Yahoo and merger with AOL. It comprises more than 50 technology and media brands, including Yahoo, Tech Crunch and Tumbler. In Canada, Kline said the company's power brands include HuffPost Canada (as well as the French-language edition, HuffPost Quebec), Yahoo's news, finance and sports properties, and AOL.
Kline said Oath has been positioned from the beginning as a "values-based brand," and its name is meant to show commitment to the media industry. That is how it has tried to differentiate itself from large-scale competitors such as Facebook and Google, which she said "are utilities rather than brand destinations."
On a global level, ad revenue has been an uneven proposition for the organization over the last year. Yahoo, for example, saw mobile ad revenue grow to more than US$1.1 billion  last year, an increase of $60 million from 2015, according to its most recent annual report. However, Yahoo's display revenue in 2016 dipped by $104 million to approximately US$1.5 billion due to declining advertising revenue from its affiliate sites.
In comparison, Google and its parent Alphabet brought in US$49.7 billion in mobile dollars in its Q2 alone.
#BuildYourBrand showcases Oath's component brands in a video spot that was jointly created by an internal team working with agencies Zenith and Los Angeles-based Squeak E. Clean. It features the voice of American rapper Chuck D, who fronted Public Enemy and Prophets of Rage. Kline said the artist was chosen as he is relevant to both Oath's 40-plus target audience to its younger clients.
The media plan includes some consumer-facing TV spots inthe U.S. More localized B2B ad buys are running across digital properties (including Media In Canada), social media (Facebook and Instagram), digital radio, print and digital OOH.