Rogers zeroes in on hyper-local in Halifax
Programming director Mark Campbell says the site is designed as a complement to radio station News 95.7's content, following audience migration patterns.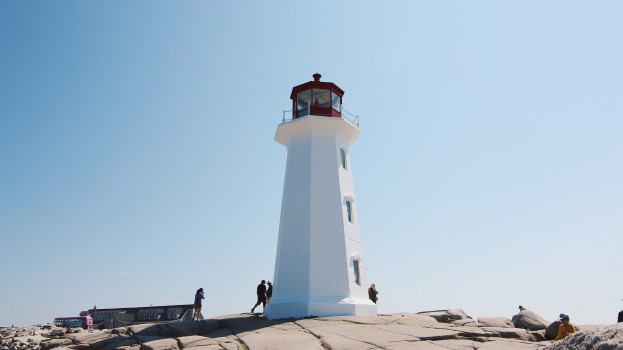 Rogers Media has paired with digital news network Village Media to launch a new online news site, HalifaxToday.ca, which targets the Halifax, Dartmouth and Bedford areas.
The hyper-local news site is powered by the editorial and sales team at Rogers' local news talk radio station, News 95.7. The company has also hired a managing editor dedicated to Halifax Today, and will employ freelance journalists to pick up on local beats.
Mark Campbell, director of news and programming for News 95.7, told MiC the site was born out of an effort to keep 95.7′s listeners flocking to Rogers Media's properties, regardless of what hours they're perusing the news.
"We're kind of being responsive and going to where our listeners are going," he said. "People will always want to go online to get more of the story."
Although Campbell said the move was made in anticipation of audiences migrating increasingly to digital platforms, he said News 95.7 still has a strong audience. He said it's currently the #2 station with men 25 to 54 (the key demo for talk radio, according to Campbell) and has increased its share in that demo. It has also increased its cumulative listeners year-over-year.
Over time, Campbell said he wants Halifax Today to serve less as a complement to the radio station and more as a separate product — in terms of editorial as well as ad sales.
"There probably would be opportunities for joint buys [across both properties], but I think we'll really be defining this platform as a standalone business," said Campbell. "We're bringing back roots of traditional print journalism with this — obituaries, local businesses, local news. We foresee a lot of advertorial opportunities for local businesses, as well as sponsorship opportunities."
Halifax Today went live Oct. 16. Competition in the area includes the print and digital Chronicle Herald, which recently acquired a number of East Coast papers to form the SaltWire Network. Torstar's Metro News also includes a Halifax digital portal online, and the city is also home to the independent publication The Coast (founded in 1993), which publishes a weekly print edition and includes online content focusing on news, arts, culture and lifestyle.
Image by Ruth Troughton, courtesy of Unsplash