Jim Pattison Group rebrands Q103 in Kelowna
The adult contemporary and top-40 station has pivoted to the 70s and 80s, targeting adults on the older side of the 25-to-54 demographic.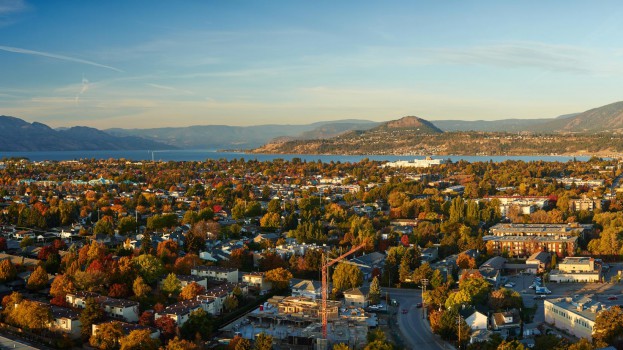 Jim Pattison Broadcast Group has officially rebranded the former Q103.1 to 103.1 Beach Radio. The Kelowna-based station has been operating as a top-4o and hot adult contemporary station for seven years, and general manager Karl Johnston said it was time for a change.
"We had already hit our budget for the year and for the quarter, but we just didn't feel like it met its full potential," he told MiC. Now, 103.1 Beach Radio will serve primarily as a 70s and 80s top-40 station — as Johnston said, "What would have been on the radio in those decades."
Station programming manager Russell James added that the station also faced competition from other stations such as Visa Broadcast Group's Juice FM and Bell Media-owned Silk FM.
James said the station "took a pause" for a period of market research and re-programmed the radio station to fill what they saw as a void in the Kelowna radio space.
In its new genre James said there is less competition. "We have some heavier versions, including our own sister station, Power 104, and another classic rock station in the market rooted deep in the 60s, 70s and 80s rock genre. The plan is for there to be very little cross-over."
Besides music, James said the station is still working to set programming. He said it is still recruiting hosts for the morning show, while the current morning host Danny Kid continues to work with the station and will remain for "the next little while."
Kelowna, he said, is a relatively affluent community with an average age of 43 (four years higher than the national average). As a result, he said, while programming is largely aimed at the adult (skewing female) 25-to-54 demographic, the station will now skew toward the older end of that group.