What lies in store for media agencies in 2018?
Attribution and integration are in focus as the fourth MiC Round Table of 2017 hears from VPs and directors.

As we creep towards the end of the calendar year, Media in Canada convened its final round table discussion of 2017 among media agency professionals to get a sense of what the coming year will bring. As issues of pricing, brand stewardship and the role agencies play in client decision making remain top-of-mind, we invited some of the brightest directors and VPs to break bread.
Below is the first part of that discussion.
Providing a view from the heart of the media agency business were Janet Xi, group manager at Jungle Media; Melissa Champagne, account director at Zenith; Emily Douglas, director of digital investments at Touche (above right); Tracy Jones, managing director at Alternator (below right); Claus Bermeister, managing partner at MEC/Wavemaker; and Mona Afzal, director of strategy at OMD Canada (above left).
MiC: As you guys are looking ahead to next year, what's getting prioritized? What do discussions, budgets and client demands tell you is coming in the year ahead?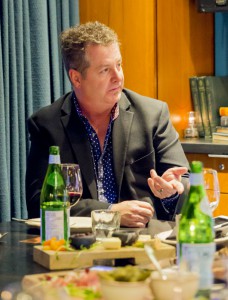 Emily Douglas: It's going to be a big year for attribution. There was a big push in 2017, but we keep saying 2017 is so last year. Last touch, last click is so last year. I think [it will be about] data-driven, multi-touch attribution, figuring out what that means. It's costly. There's different solutions. It's confusing. But the better we can understand measurement, the more we can we can drive value for our clients. And it's okay to not know all the answers.
Tracy Jones: I think we're seeing the beginning of a convergence. As search and social became big things, we started a search and social division. As programmatic became big, we had a programmatic division. As data becomes a big thing, we have a data science division. And as content becomes big, we create something like Alternator. And if we do it right, those divisions should cease to exist, because they should become integrated into the fabric of the agency. At OMG Worldwide [of which Alternator is part], I'm already seeing that we have programmatic people with all the agencies, search and social media too, with leadership helping guide them as subject matter experts. Next year you're going to see more and more of it. It's great to have those minds on the ground and more embedded within the actual agencies. We work so much better when we're on the ground with our teams.
Mona Afzal: We're seeing a lot more of an integrated flow and mix with our partners. We don't think of them as vendors. They're really a part of the team. We strive to have them part of the briefing sessions with the client right from the get-go. We're not going "Hey, we're RFP-ing you." And it's not limited to the partners that are part of our larger scale groups. It's, like, CBC; they're the Winter Olympics partner. They are a partner, and they're developing our content. We bring them to the table regardless of what we put in front of them, and I think they value that… The clients that are more open to allowing that kind of collaboration will see that higher level of depth and achievement from their content.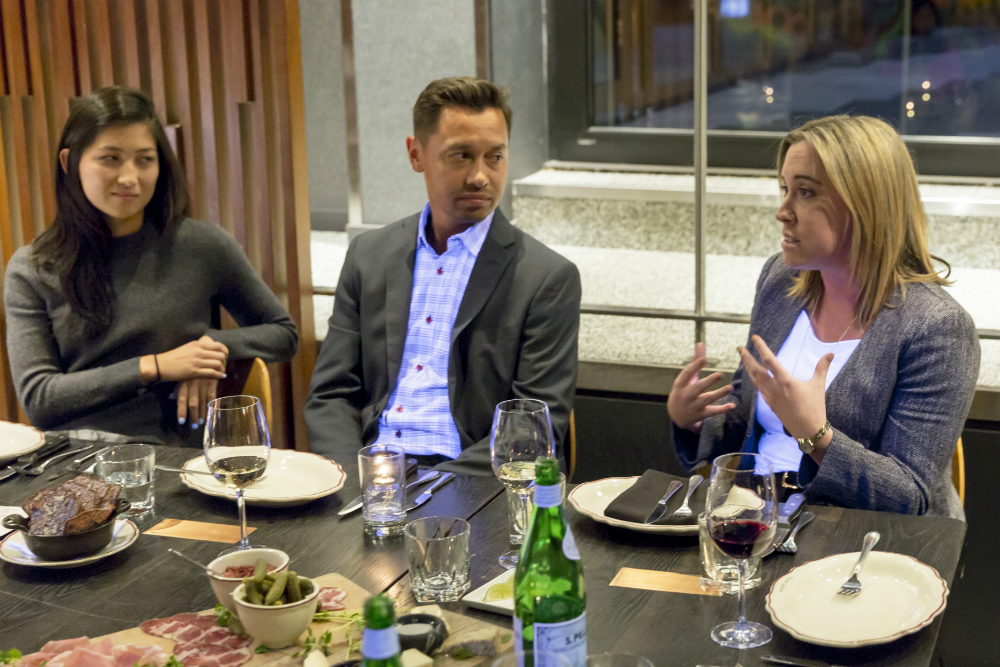 L-R: Jungle Media's Janet Xi, MEC's Claus Bermeister, Zenith's Melissa Champagne
Douglas: We're trying to see where we can collaborate better. We created these black box sessions, trying to sit around the table and discuss all the issues and get closer to what client needs are. Was it super successful for us? Some yes, some no, but the idea is we just have to go with an open mind and find new ways of collaborating.
Janet Xi: Being at Jungle, we're a smaller agency. We like to think of ourselves as more nimble. We've always been 360 planners. We've never had digital-only planners, or out-of-home-only planners. But I'd be curious to hear from you guys: I think that's a model that people are moving more toward. We have a lot of subject-matter experts, but for the most part, I think there's this greater value in having this overall planning sense within your agency, having a more integrated approach to planning for our clients is seen as valuable.
Jones: I think it's essential. As the industry becomes more and more programmatic and more driven by things that do not have a person saying "I want to go out and buy this thing," agencies are going to have to figure out what they stand for. What's the difference between MEC and Jungle and OMD, or PHD and Touché? It's going to be about brains and teams, and what they stand for and what they can deliver as a cohesive unit.
There's more to come from our round table discussion on MediaInCanada.com
Photos by Kevin Cordick