The agency challenge of selling value
Businesses want to differentiate, but so much of the RFP comes down to rates. MiC's latest agency round table panel talks commoditization and proving worth.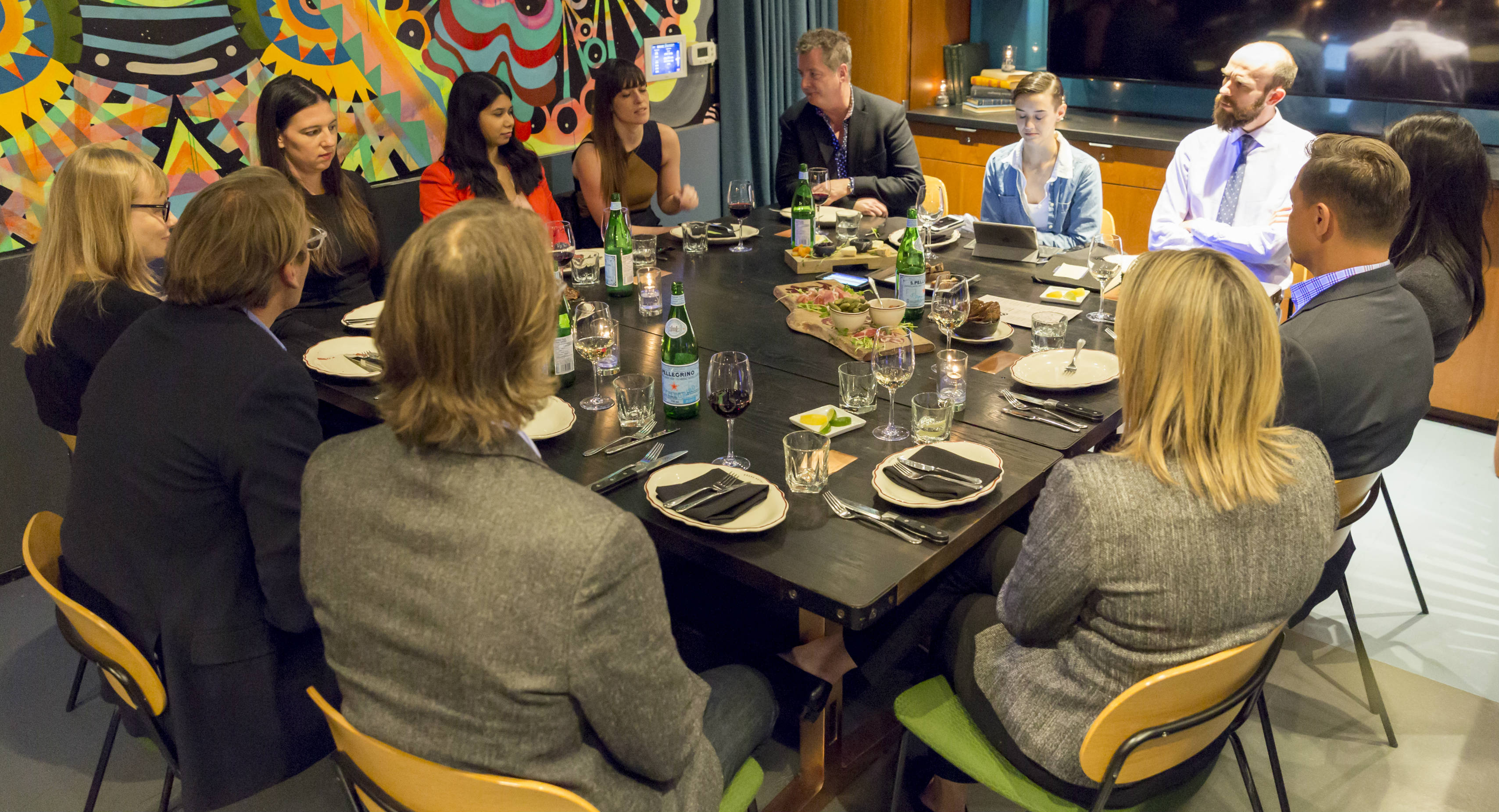 Proving value to clients remains top-of-mind among media agency CEOs, so data expertise and content consultatation are becoming bigger parts of the value proposition. So why are rates the first question on most requests for proposals?
To provide a perspective from the front lines, MiC convened its fourth round table discussion of the year with Janet Xi, group manager at Jungle Media; Melissa Champagne, account director at Zenith (below right); Emily Douglas, director of digital investments at Touche; Tracy Jones, managing director at Alternator; Claus Bermeister, managing partner at MEC/Wavemaker; and Mona Afzal, director of strategy at OMD Canada (below left). 
MiC: Many media agencies are investing in data science and content, but so much of an agency's value seems defined by rates – what you cost and how much money you save the client. How do you move past that?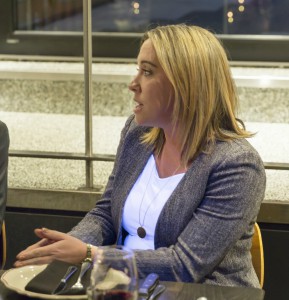 Melissa Champagne: Everybody kind of banding together and really expressing the value. There's been so much talk about transparency, but maybe it needs to be a conversation about how [agencies] are running a business as well, and how if we're successful, [the client's] successful.
Tracy Jones: That's why we need to get beyond commoditization, so that it's not about driving everybody down to CPMs. From my standpoint in content, I can put a video on a screen and hear "How much does that cost? Does it cost $100,000, $20,000, $5,000?" The answer is nebulous. If we start to express the value that you're getting for what you're [delivering], then we stop talking about rates and start talking about what's worth it. We talk about what's worth it in so many other things that we do.
Emily Douglas: There's a legacy of compression pricing that is really hard to break out of. We're stuck in the mindsets of the past for measurement. That doesn't work well for digital or mobile. Where are the consumers, and what are they consuming? That [question's] not about pricing, it's about the value proposition of the inventory. For now, we haven't banded together as an industry.
Champagne: The conversation needs to go beyond procurement. A lot of these conversations and decisions are made in a procurement department where your main day-to-day clients and CEOs are not necessarily seeing the nitty-gritty of what goes on or the value of what's being offered. That has to start to happen with the broader team.
Jones: It's almost what the creative agencies went through 15 years ago when production costs started showing up [on clients' desks]. They would start looking at costs for a TV shoot and say, "Why are you paying $3,000 for that camera man?" and arbitrarily start chopping budgets and then [agencies] were getting paid based on their ability to save money on production. Why were we even talking about that? Why don't we have conversations about value?
MiC: We're curious about where you see other aspects of the client relationship going. What are some conversations you're having now that weren't happening two years ago?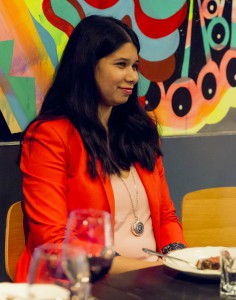 Mona Afzal: Automation is probably the biggest one in terms of reports – how we deliver those reports [without] every single team spending grueling hours over Excel sheets, and what tools and software is accessible to automate that. We're looking at a few things – Domo, Tableau – and offering those to our clients to seamlessly integrate all the verticals like marketing science, like content, social and search, and bringing it into one hub. It makes it more accessible and takes away the time that the team's put in. That's a challenge we're tackling right now.
Champagne: We're having the same conversations – that seamless integration with client systems, trying to make a better process to really deliver marketing initiatives, from an automation standpoint and creating personalized experiences for the customers… Data analysis is a big one too, analytics. Data's been a conversation for a while now, but we need to continue advancing to keep up with the consultants and those people outside of the media agency that are very much competing in that space and competing for that business. To be able to build that breadth of skill within the department is huge.
Janet Xi: Especially when it comes to data infrastructure. Consultancy groups have had a lot of experience recommending different infrastructure for clients for years. We're just starting to figure out how those systems fit with our overall marketing and ad systems.
There's more to come from our round table discussion on MediaInCanada.com. Don't forget to read part one of our series, where our panelists look ahead to what the new year has in store for their industry.
Photos by Kevin Cordick