Walmart and Interac use influencers for new webseries
How the brands are using vloggers to give Upstairs Amy reach beyond weekly episodes.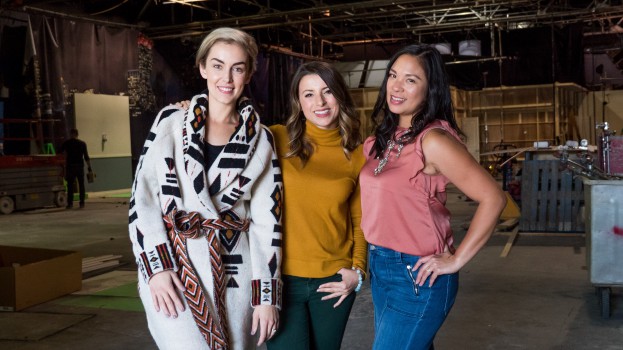 By Diana Edmiston
Walmart and Interac are getting into the scripted game.
Their web series takes a new approach toward branded content, being light on branding within the actual storyline but then extending messaging within influencer-led content after each webisode.
The 20-episode show, Upstairs Amy, is produced by Toronto's Shaftesbury and will be housed on Walmart and Interac's YouTube channels. The comedy depicts the misadventures of an accountant forced to move a few stories up after her condo floods. Once settled, she meets an intriguing neighbour who, unlike Amy, seems to have it all together.
Rolling out weekly starting mid-November, the show will tie into topical themes like the holiday season, with the brands only appearing if they fit naturally into the narrative.
"This is a great way for us to connect, engage and resonate with audiences without being intrusive," says Andrea Danovitch, AVP of marketing and brand at Interac. "In one scene, for example, a character pays for coffee with her debit card. Our logo is in the background, but there's no close-up on the terminal."
The initial strategy will rely on building an audience organically, though there will be some paid media to drive viewership. Ruckus Digital and Q Media are on media, with Apex leading PR.
The series will also have legs beyond the individual episodes, namely through its influencer strategy.
Each webisode concludes with an end-card featuring vlogger Amanda Muse, who sums up the challenge Amy had to overcome. Muse then directs viewers to relevant influencer content aimed at helping them deal with a similar challenge (like tips on how to plan a party on a budget) in their own lives. The content complements the series – which fits with Walmart and Interac's values around saving money – while further promoting the companies.
Kin Community arranged the influencer partnerships
"There's no stigma attached to influencers promoting brands," says Heather Loosemore, senior director of marketing communications at Walmart Canada. "This [strategy] lets us keep brand references in the show to a minimum, so we can really focus on the storytelling."
This article appears in the November/December 2017 issue of strategy.