First Peoples Radio stations to launch in Ontario
As Indigenous reconciliation enters the national conversation, APTN's affiliate readies its Indigenous variety format for Toronto and Ottawa.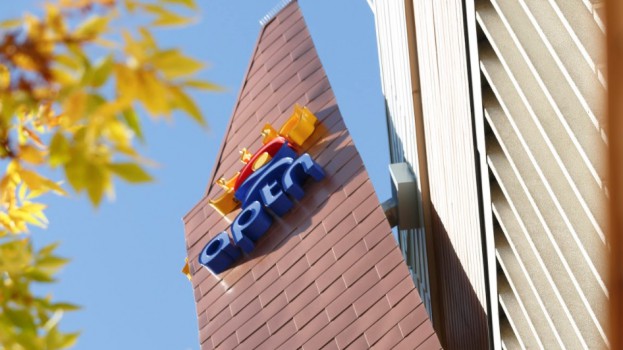 First Peoples Radio Inc., a non-profit subsidiary of the Aboriginal Peoples Television Network, has announced it will launch two local FM radio stations by June 2018.
The CRTC granted First Peoples Radio the licenses in June of this year. The stations will serve the urban Aboriginal communities of Ottawa and Toronto with multi-lingual programming.
Jean La Rose, CEO of APTN, said the stations will help fill the programming gap for urban Aboriginal Peoples at a time when reconciliation has entered the national conversation.
"Our goal is to create another venue, another way of communicating to Canadians to share who we are, what we do, where we're from, our stories and our culture," he said, adding that APTN has been helping to fill a programming void for 18 years.
The FPR stations will operate under a music-based "Indigenous variety" format targeting Indigenous people aged 25 to 49. It has committed to broadcast 126 hours of programming per station per week, of which at least 60% will be local programming. Of its musical broadcasts, 25% will be Indigenous music.
FPR told the CRTC it expects its Ottawa station to be profitable by its third year, with projected advertising revenues of $1.9 million in its second year and $2.47 million in its seventh year. In Toronto, the station is expected to reach profitability by year three, with projected advertising revenues of $2.4 million in its second year and $3 million in its seventh.
In both cases, FPR's own market research concluded that a "large portion" of the stations' potential audiences will be CBC radio listeners. FPR told the commission that the stations "would therefore attract fewer commercial advertising dollars from existing commercial radio stations, and more new revenue from existing and new advertisers."
The shuttering of Aboriginal Voices Radio in 2015 left five radio licenses vacant. APTN applied for all five and was awarded those in Toronto and Ottawa, beating out the applications of the Wawatay Native Communications Society. (The Aboriginal Multi Media Society of Alberta AMMSA and the Northern Native Broadcasting Terrace NNBT in British Columbia were awarded the other three stations in Vancouver, Edmonton and Calgary.)
In its submission to the CRTC, APTN had indicated that its license applications were non-severable. It had initially hoped to establish a national radio network. However, the commission ruled against that proposal in June.
In a partnership agreement, FPR will produce and share programming with the Missinipi Broadcasting Corporation in Saskatchewan and Native Communications Incorporated in Manitoba. It is also in talks with the AMMSA and the NNBT about potential programming partnerships. In addition, FPR will offer some destination programming on weekends to Indigenous audiences, including the substantial Inuit and Ojibwe populations in Ottawa and Toronto.