Pelmorex hires Rory Capern as partnership VP
Twitter Canada's former managing director to extend the brand for The Weather Network's parent into new markets and sectors.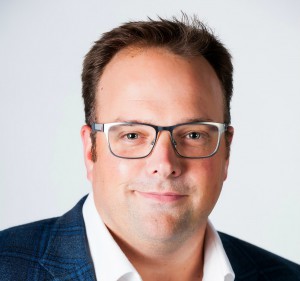 Twitter Canada's former managing director, Rory Capern, has joined Pelmorex Corp., in a new position designed to grow the brand here and abroad.
Capern has been made vice president of partnerships, a role designed to expand the company's existing weather media brands. The company operates primarily in Canada and Spain as the owner of The Weather Network, MeteoMedia, Clima and Eltiempo.es. It's recently been evolving its offering to include consumer data services.
Sam Sebastian, Pelmorex's CEO, told MiC the company has been looking to build this VP role for the last year. After seeing success with some of its branding partnerships (such as its 2014 content deal with CBC), he wants to explore more options in this arena.
And given Pelmorex's expanding data capabilities, Sebastian said the kinds of partnerships he seeks are evolving. He points to a deal Rogers struck with IBM's The Weather Company in June to not only provide weather information to its media properties, "but they were also looking at data… That needs to be us. We need more of those types of strategic partnerships with telcos and other players both here and in Spain."
Capern is also tasked with finding partners in new markets to expand the company globally. "We don't necessarily need to buy someone," Sebastian said. "We could strike a partnership and get the same value."
Capern left Twitter in August after leading the Canadian arm of the social media platform for just over a year. Prior to that, he served as head of partnerships for Google Canada, with previous positions at Bell, the Toronto Star and Microsoft.
"The added bonus you get with a guy like Rory is he understands the programmatic ad space really well, the data ecosystem and digital advertising," he added. "He adds to our toolbox."