Indochino signs revenue share deal with Postmedia
Future revenues and possible equity are exchanged for $40 million in ad inventory.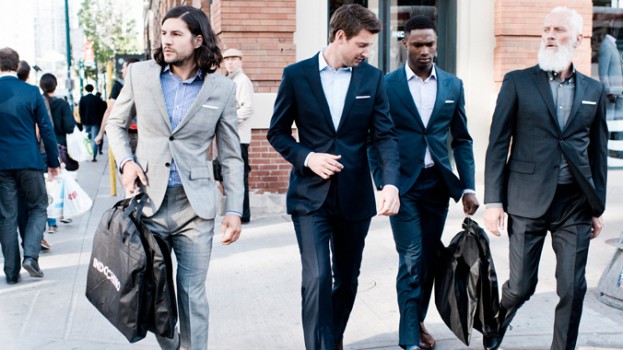 Postmedia has signed a deal with men's fashion retailer Indochino, offering ad media worth $40 million over five years in exchange for sales revenue.
The agreement was made public on Wednesday but has been in operation since February. It gives Postmedia the option to buy equity in Indochino in the future at current market prices while Indochino gets access to print and digital inventory.
Indochino is already a significant print buyer, marketing its blend of online and brick-and-mortar services to make custom suits. It's been leveraging Postmedia's city papers in places like Toronto, Vancouver and Calgary where it has its physical "showroom" locations.
Indochino's chief revenue officer Peter Housley said that under the deal, the brand is utilizing print and digital display ads as well as native and content options.
According to Postmedia, the arrangement has been "tracking above revenue performance benchmarks" since February, with Indochino's net orders in Canada up 63% year-over-year and net revenue growing 77%.
"This is an opportunity for us as a legacy media platform to develop new economic models with new brands and demonstrate to these players the value of print," said Andrew MacLeod, president and chief operating officer, Postmedia. The company says it has 8.3 million weekly print readers.
But with digital properties on the table as well (Postmedia says it has 13.4 million monthly unique digital visitors), MacLeod says the deal also lets Postmedia show off its retargeting, search, social and analytics tools.
Postmedia debuted this revenue-sharing model back in 2015 when it unveiled a similar $50-million deal with Mogo, a fintech company.
MacLeod says the arrangement has initially proven more attractive to "disruptor brands" than established market leaders "because they have to allocate huge amounts of capital to build brand and awareness to disrupt the existing market… but I don't think that precludes opportunities with existing brands.
Over time, we'll see more of these models emerge with legacy players."