Change in 2017 shows agencies the way forward
A brief look back to see what clients expect in the months ahead as MiC concludes its round table series.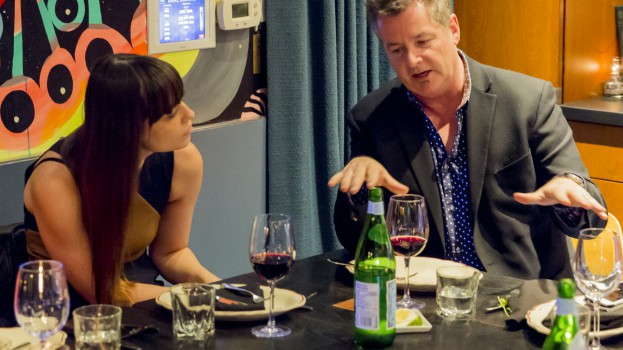 Sometimes to see the way forward, you have to look back. As we wrapped up our final round table discussion of the year, we asked agency reps to talk about what they saw change in their businesses over the last year and what that means about the months ahead.
Joining MiC for its fourth and final round table discussion of the year were Janet Xi, group manager at Jungle Media; Melissa Champagne, account director at Zenith; Emily Douglas (above left), director of digital investments at Touche; Tracy Jones (right), managing director at Alternator; Claus Bermeister, managing partner at MEC/Wavemaker; and Mona Afzal, director of strategy at OMD Canada. 
MiC: Looking back at 2017, can you trace how this business has changed based on how your agencies changed?
Janet Xi: We looked at data a lot more than ever before. Environics segments are a big thing that clients have paid a lot of money for. They don't have value in the media buying space, so how we take that, transcribe that into knowledge for us and buy against that has been a big success story for us.
Melissa Champagne: Just trying to translate the data back to tangible results for our clients, deciphering and bringing everything into one space, being able to leverage those learnings and bring those forward. As we get into 2018, that will all really come into focus. I think this year has just been a lot of understanding what is out there, bringing it all together and really starting that conversation with some of the clients who may not be early adopters.
Tracy Jones: It's been really cool to see the content space finally start to make sense. I think people have been talking about content for the last couple years almost like it's a verb – "can you get out there and content?" It's becoming more than a checkbox. Part of what we've been trying to preach is that the KPIs have to be more than just "do content to get awareness." The big change this year is the role that content is playing in SEO, search and social – the "why" behind that content (aside from just spewing a bunch of stuff out there), but to get content to make more sense as part of the marketing plan. I think what we're most proud of is that we've been really working with clients who are interested in standing beside the content and not both feet in it. as opposed to a straight advertorial and having the client inside something.
Xi: We're now offering social content planning services to our clients. It's going to be a more data-informed content planning process. We're amalgamating all the data from social channels from our clients and we're able to properly analyze that from an integrated media standpoint to talk about what should be activated, what's working well. Since we've launched that, we've seen that their content performance has actually increased since moving it over to us from their creative agency, so that was a big win for us, and a nice case study for future clients.
Emily Douglas: One thing we're interested in doing is better data partnerships and co-ops between our clients and different partners. That's a way we can generate better results. By creating new connections, were tackling the limitations to truly follow the customer and be creative in a way that makes sense. Because [audiences] don't stay in just one platform or another. When you're talking data, you've gotta be open to sharing. You gotta put yourself on the line.
Jones: That's hard when you're working across holding companies. When I'm working on McDonald's with the team at Cossette, they've been an amazing collaborative partner. They're very strong and secure in their creative relationship with that client. They don't see us as a threat because they see us as a chance for their ideas to live better and in more places. Clients are demanding that, telling us to work together and want both our names on the award submission.
Xi: Sometimes they even want to take themselves out of the equation, saying 'just talk to each other, come back once you've spoken.'
Mona Afzal: For us, a lot of times, larger clients work with a lot of big partners. They want one collaborative presentation. There's no search presentation vs social presentation.
MiC: That's happening more and more?
Afzal: Especially from clients who are seeing more results from collaboration.
Media in Canada's round table was conducted in partnership with the Globe Media Group. For a look at past discussions with directors, VPs and the C-suite, take a look back at our previous round tables on MediaInCanada.com.
Photos by Kevin Cordick