Spotted! Shaw descends to the 'Upside Down'
A billboard kicks off a contest to promote Blue Sky's Netflix integration.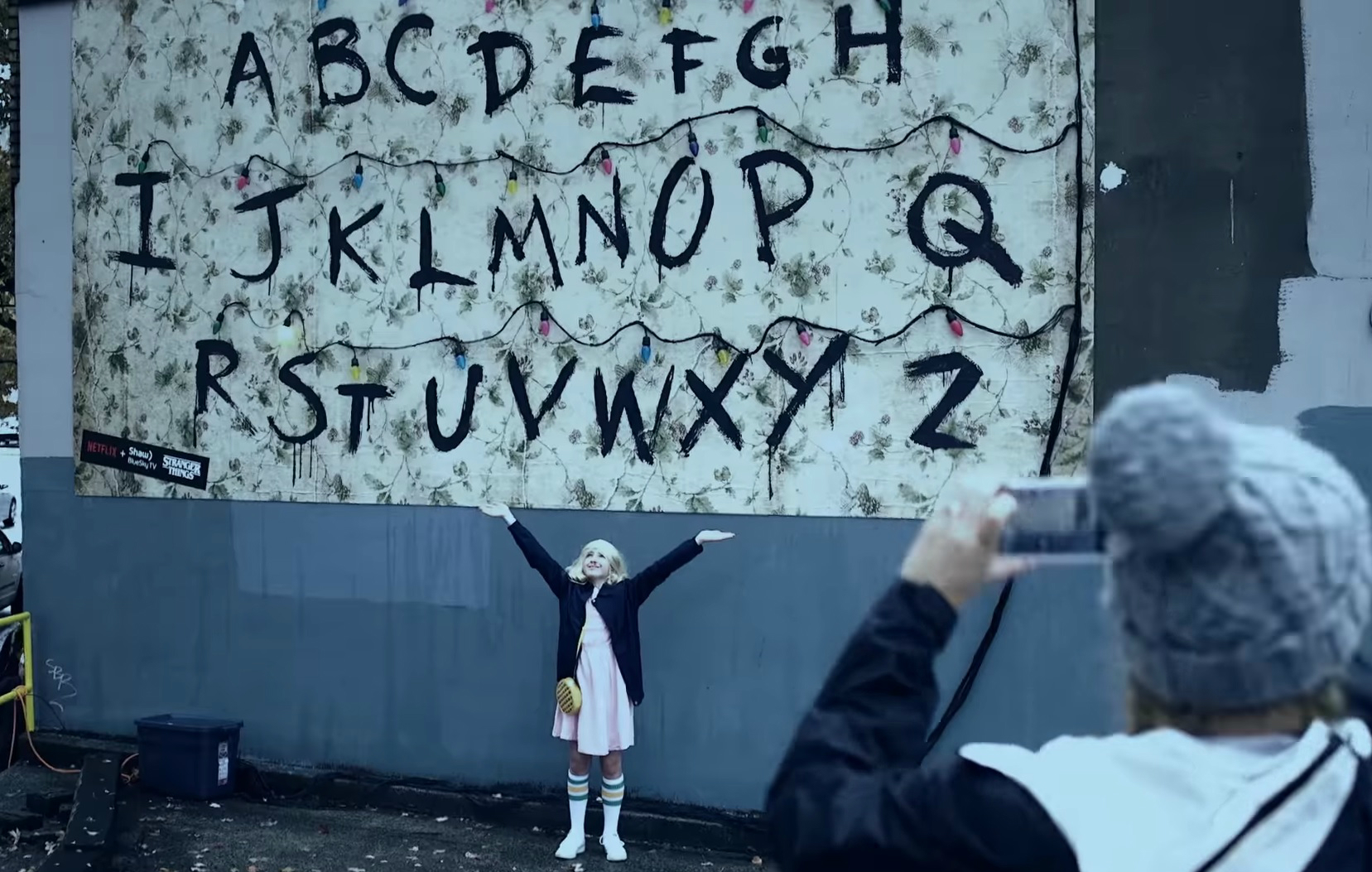 Stranger Things' season-two release is well timed for Shaw, which picked up some of the show's now-iconic imagery for a contest and OOH activation in Vancouver for its enhanced digital TV service.
By now, just about everyone recognizes Joyce Byers' Christmas light Ouija board-esque wall from Netflix's retro supernatural thriller. So while the design serves as a clever nod to the show to promote Blue Sky's new Netflix integration, it became the hub of contest that saw Vancouverites running around their city in the rain to find Shaw's voice-activated remotes to win TVs, phones and tablets.
The campaign also picked up on another of the show's more visceral images – the "Upside Down" – for an elevator domination.