Ad revenue decline leads to Q3 loss for Torstar
Overall revenue for the company dropped 10% year-over-year.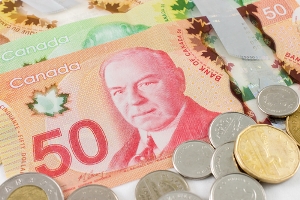 Toronto Star parent company Torstar reported a net loss of $6.6 million on Nov. 1, partially the result of a 15% drop in print advertising revenue.
Overall revenue for the company in the three months ended Sept. 30 was a total of $145.91 million, a 10% drop from the same period in 2016.
Torstar's loss compares to a quarterly profit of $1.4 million one year earlier. But that profit, Torstar noted, was partially due to the sale of a printing facility and another real estate property.
The company said in a statement that it expects growth in the premium digital content service VerticalScope, in which Torstar owns a 56% stake, to offset any weakness in ad revenue in its fourth quarter. The company said that VerticalScope's revenue grew $0.5 million (4.8%) in Q3.
Next quarter's results will also include a $0.5 million boost from the sale of Wagjag.com and other related assets by Torstar subsidiary Metroland Media Group. Metroland continues to operate the Hamilton Spectator and Waterloo Region Record and a number of digital community news sites, as well as digital properties such as Homefinder.ca and Save.ca.
Previous restructuring initiatives (largely associated with layoffs at the now-shuttered Star Touch tablet product) resulted in a 9% reduction in salaries and benefits, now $63.34 million. The company stated that the restructuring charges taken through the end of Q3 are expected to result in net savings of $12.1 million by year-end (including $71. million in the first nine months). In the first three quarters of the year, approximately 220 positions were reduced. Restructuring is also expected to bring in an additional $5 million in savings in 2018.