CBC mixes it up with mixed doubles curling
The pubcaster has partnered with Curling Canada to offer five annual curling events, with Manitoba chain Canad Inns stepping in as an inaugural event sponsor.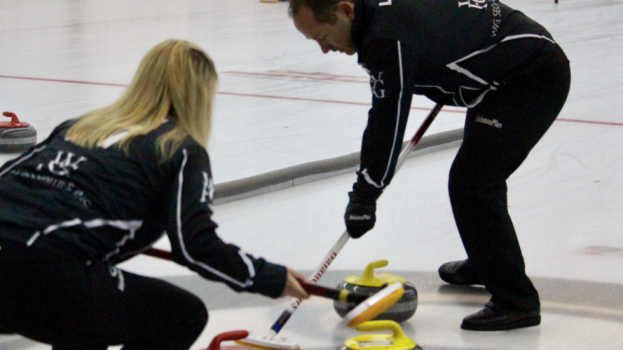 With mixed doubles curling newly added to the Winter Olympics, CBC Sports has become the official broadcaster of the upcoming trial tournament in Manitoba and matches leading up to the Winter Games in 2022.
The broadcast rights were granted through a deal between CBC and Curling Canada. Beyond the upcoming trials in Portage la Prairie, Man., CBC will air an additional five curling events per year between 2018 and 2022, including the Canadian national mixed doubles championship. The events will be broadcast over a mix of traditional television and online streaming.
This year's trial will officially be known as the Canad Inns Canadian mixed Doubles Trials thanks to a sponsorship agreement from the Manitoba-based hotel chain.
They will be held Jan. 2 to 7, with CBC Sports televising the closing weekend playoffs of the tournament while live-streaming the round-robin games leading into the playoffs. Radio Canada will also offer live-streaming coverage of the closing weekend.
Greg Stremlaw, executive director of CBC Sports and GM of CBC Olympics said CBC has not covered a lot of curling in the past (many high-profile events like the Pinty's Grand Slam are covered by Sportsnet). However, with CBC Sports' strategy to pave the way to the 2018 Olympics through extensive coverage, Stremlaw said broadcasting the trials gives CBC an opportunity to "be a storyteller" for the participating athletes.
A total of 18 teams will compete at the trials. While Stremlaw said some of the teams may change prior to the tournament depending on who wins Tim Hortons Roar of the Rings trials in December, tentative athletes for the January tournament include Dawn and Mike McEwen, Geoff Walker and Jennifer Jones.
Although Stremlaw could not reveal exact viewership details and said there weren't a lot of year-by-year comparisons to be made, he said that anecdotally, the curling content that the CBC has broadcast has performed well with viewers.
Photo courtesy of Curling Canada