ICYMI: Instagram expands branded content tool
Plus, Quebec ready to impose provincial SVOD tax, and cannabis coalition outlines advertising guidelines for recreational pot.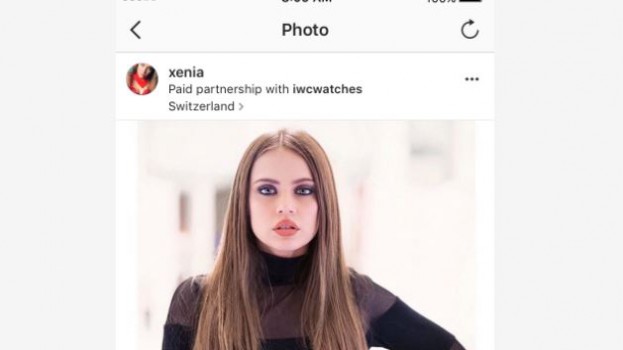 Instagram expands access to branded content tool
Instagram has expanded the branded content tool it launched in June, giving access to more business partners and creators, such as celebrities, influencers, public figures and publishers. More creators will get access to Insights, allowing them to see the reach and engagement of their posts via Facebook Page Insights. The tool includes a "paid partnership" tag to help creators disclose their business partnerships and a Partner Approvals feature that provides business partners with the option to approve their creator partners before being tagged in a post.
The company will also begin enforcing a new branded content policy, making creators aware of content that falls outside of its policy through in-app notifications. Instagram believes the expansion will make it easier for creators to communicate their business partnerships,  increasing transparency on its platform.
Quebec prepared to impose SVOD tax
Quebec's provincial finance minister Carlos Leitao says the province is prepared to impose a sales tax on SVODs in 2018 if it cannot reach an agreement with the federal government on the taxation of online streaming services. In a letter to federal finance minister Bill Morneau, Leitao said that taxing the companies is crucial to the legitimacy and fairness of the province's tax systems. Quebec passed a motion to begin taxing the sale of online services at the provincial level, following the federal government's announcement of a $500 million deal with Netflix, in late-September. Morneau has responded saying it has no plans to introduce a new tax on streaming services.
Read the full story on Playback. 
Cannabis producers outline their advertising proposal
Seventeen of Canada's authorized licenced cannabis producers, has released a set of proposed guidelines on cannabis advertising and marketing. The report from the Coalition for Responsible Cannabis Branding is intended to help clarify its position on the issue as provincial governments continue to announce their plans for the retail of recreational cannabis. The coalition has noted its proposed guidelines are stricter than those used in the alcohol industry. They include mandatory responsible use statements and adherence to the Canadian Code of Advertising Standards. Moreover, should the federal government adopt the recommendations, cannabis producers will be restricted to advertising in media where more than 70% of the audience is over the age of 18.
Read the full story on strategy.