Viewability a rising priority, click-through lags: report
Mobile-only campaigns also decreased over the quarter, according to Videology's quarterly research.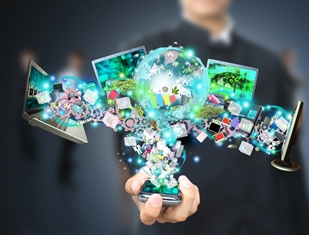 Viewability is becoming a bigger priority for video advertisers, according to the latest "Canadian Video Market At-A-Glance" quarterly report from Videology studying digital campaigns, traffic and results.
When listing their campaign objectives for the quarter, 41% of advertisers had viewability as an objective – representing a 128% increase over last quarter. Of those who had viewability as an objective, 17% had it as a primary objective, while 83% had it as a secondary objective.
Viewability was the second-most-common campaign objective behind view-through-rate – an objective in 88% of campaigns.
Click-through, on the other hand, was the objective in only 3% of campaigns. That represents a major drop from last year, when it was an objective in 19% of campaigns.
Some targeting and specs on campaigns have changed. While 100% of campaigns still employed demographic targeting (unchanged since Q2) and behavioural and geo-targeting stayed relatively flat 52% and 44% respectively, frequency caps lowered to 8% from 12%. Contextual advertising also doubled to 7% from 3%.
Campaigns that incorporated mobile advertising rose by about 20% from last quarter, and PC-only campaigns fell to 27% from 33%. While multi-platform campaigns that combined mobile with another media grew to 67% from 55%, mobile-only campaigns were actually reduced to 6% from 10%.
Shorter ads are also taking more priority. Most campaigns (63%) reported using 15-second spots more often than 30-second spots. This has been on a steady increase throughout 2017. Back in Q1, 60% of all videos moving through Videology's inventory were 30 seconds long (versus the 39% at 15 seconds). In Q2, those proportions essentially switched, with 55% of videos coming it at 15 seconds and 39% at 30 seconds.
The data was gathered from all campaigns conducted through Videology's systems between July 1 and Sept. 30, covering 109 million online impressions.