ICYMI: The Globe's push for transparency
Plus, Sobeys complements a national TV buy with a holiday playlist on Spotify.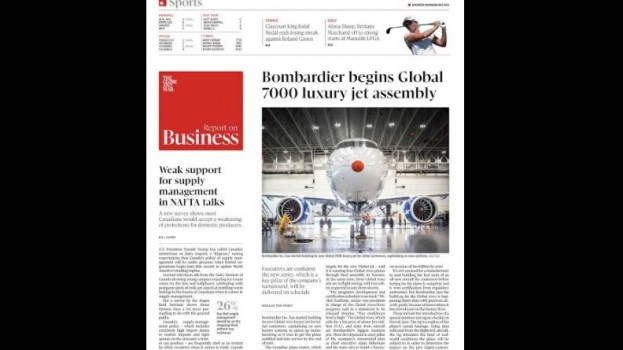 The Globe and Mail introduces 'trust indicators'
The Globe and Mail has begun a new initiative to display what it calls "trust indicators" on its online stories. The indicators will have two parts: a reader-facing signal (such as a highlighted "opinion" label) and a machine-readable signal, which is a related tag in the article's code markup. The indicators will link to pages providing in-depth information including clarity on the organizations' ethics and the individual journalists' backgrounds, and provide insight on how they do their work. Google, Facebook, Bing and Twitter have also agreed to use these indicators in an effort to combat fake news in the social sphere. The Globe and Mail is the first Canadian partner to partake in the initiative, while The Washington Post and The Economist are among those south of the border to participate.
Wet'n'Wild Toronto partners with Toronto Rock
Brampton water park Wet'n'Wild Toronto has become an official sponsor of the Toronto Rock Lacrosse Club for the upcoming season. Promotions for the park will appear in various material from the Toronto Rock over the season. The park will also cross-promote the team by offering a free game ticket to the first 100 people who purchase a season pass to the park.
Sobeys creates branded Christmas playlist
Sobeys has kicked off the holiday season with a national TV ad buy for its "Create a Little Holiday Magic" campaign. On top of the TV buy, Sobeys will also advertise through social video, digital ad placements, in-store activations, a holiday magazine and a celebratory holiday playlist on Spotify. A spokesperson for Sobeys confirmed that this is the first branded playlist Sobeys has ever created through a partnership with Spotify. However, Sobeys has used Spotify for its marketing in the past. In 2015, the grocery retailer added playlist targeting to its ad strategy, targeting ads at listeners on the streamer's free, ad-supported tier.